Clowe deftly poked the puck away from Los Angeles' onrushing Jarret Stoll, who understandably didn't anticipate this development, then pulled his stick back. Stoll screamed, the Staples Center crowd erupted -- but no officials noticed this graceful moment of apparently blatant cheating.
"I don't remember that play," Clowe said, smiling coyly.
Both teams will remember the Sharks' 6-5 shootout win over the Kings on Thursday night for much more than this astonishing bit of gamesmanship. Less than a week after San Jose was out of the Western Conference playoff picture, the Sharks are back on top in a three-team race for the Pacific Division title that will go down to the final day of the regular season.
San Jose and Los Angeles clinched playoff berths during the game when Dallas and Colorado lost elsewhere, but the Sharks rallied from a late two-goal deficit and then hung on, with Antti Niemi stopping all three Los Angeles shootout tries.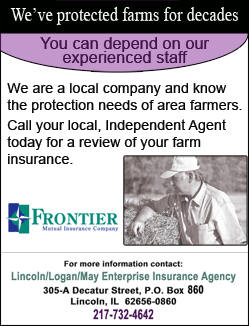 Joe Pavelski scored the only shootout goal after the teams combined for five goals in the wild third period, and the Sharks pulled even with Los Angeles atop the division with 94 points.
Although Phoenix now has the clearest path to the Pacific crown and the No. 3 seed in the West, San Jose still has a shot at its fifth consecutive division title when the Sharks and Kings finish the regular season Saturday night at the Shark Tank.
"We've had a tough month and a half, but we've won games we've really had to win," San Jose coach Todd McLellan said. "That's the sign of a strong team. ... I knew there was going to be a lot of emotion. I thought it was going to be a hard game. I didn't anticipate us scoring five. I didn't count on us giving up five as well."
Joe Thornton, Patrick Marleau and Clowe each had a goal and an assist for the Sharks in a phenomenal game between California rivals featuring seven power-play goals, multiple fights and two rough goaltending performances.
"That was a crazy game, man," Sharks defenseman Dan Boyle said. "Down 3-1, we battled back. They got another one. We took the lead. It was a pretty entertaining game for the fans, and it was a hard-fought win. We showed a lot of character."
They'll need more character and more luck to stay in front of the Kings or the Coyotes. Phoenix has 93 points, one behind Los Angeles and San Jose, but has two games left -- at St. Louis and Minnesota.
Thornton, Clowe and Marleau scored during a 5 1/2-minute surge starting late in the second period, erasing the Kings' two-goal lead before Marty Havlat put the Sharks ahead. Jason Demers scored an early goal for the Sharks, and Niemi made 31 saves.
Jonathan Quick stopped 26 shots while allowing five goals for the first time in his All-Star season for Los Angeles. Stoll snapped a 33-game goal drought with a second-period score, while Justin Williams had two goals, and Alec Martinez and captain Dustin Brown also scored.