Chris Kunitz, Evgeni Malkin and Kris Letang each had a goal and an assist for Pittsburgh, which will be the No. 4 seed in the Eastern Conference for the fourth consecutive season. The Penguins will play the Philadelphia Flyers in the first round.
Brandon Dubinsky and Artem Anisimov scored for the Rangers, who were playing for the first time since clinching the top seed in the conference. New York entered the day tied with the Vancouver Canucks with the most points in the NHL (109).
Fleury has 226 career victories, the same Tom Barrasso had for Pittsburgh from 1988-2000. Fleury's 42nd win of the season tied him with the Nashville Predators' Pekka Rinne for the league lead.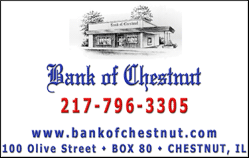 Tyler Kennedy and Richard Park also scored for the Penguins (50-25-6), who reached 50 wins for the second time in franchise history.
New York rested Henrik Lundqvist for the first time in 11 games after he sustained a swollen right forearm during Tuesday's victory against Philadelphia. Lundqvist said after the morning skate that if the game was crucial that he would have played.
But the Rangers had little to play for other than possibly winning their first Presidents' Trophy since 1993-94 or to make runs over their final two games at breaking team records for wins and points established during that Stanley Cup season.
Pittsburgh scored the first goal for the fourth consecutive game when Kunitz tied a career high with his 25th goal at 1:11 of the first. Kris Letang's shot from the right point deflected off his stick while he stood just to the right of Rangers goalie Martin Biron.
Dubinsky tied it 3:12 later when he slammed home a rebound of a Ruslan Fedotenko shot, his 10th, after Fedotenko had skated down the right wing and flipped a backhand off Fleury's pads.
Kennedy gave Pittsburgh the lead for good 8:27 into the game with his 11th of the season and fifth in his past 10 games, a well-placed rising slapper from the left wing boards that beat Biron on the short side just underneath the crossbar.