Annabelle has many stories of growing up in a big family, the many chores they had to do and the struggles they endured. Life was not easy.

Annabelle grew into a strong Christian woman who relied on her faith to see her through. She still is doing that today. Though health problems surround her, Annabelle remains God's servant, trusting Him completely.

She enjoys life and all it offers. When not with her family, she loves her bingo, eating out, shopping, "Dr. Phil" and visiting with her fellow residents.

I'm proud of her and her writing efforts, as she has been published in Capper's magazine and her wonderful book of poetry. It's an honor to know her and to have a chance for her family to let her know how special she is to them.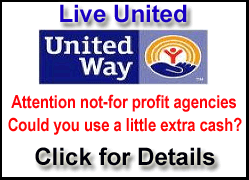 This is for you, Annabelle. Enjoy.
___
From JoAnn Washam, Annabelle's daughter
All through my life you have been my rock!! You have been such an example to all of our family. You gave all you had, no matter if it was your love, your time or your wisdom. If someone was in need, you were always there to help. If you didn't have it, you would somehow find it. Your home was always open and many found comfort there. Your faith in God has always been strong and has gotten you through many hard times. Your faith has also made all of your family strong as well. You are an example to us, and therefore we are proud to say we have that same faith. You are the example of a great Christian woman, and we have learned to be like you. Your prayers have been so appreciated. Your love shines on us EVERY DAY! We love you SO VERY MUCH!
Your humor is one of a kind. How do you come up with all of those funny sayings? You make us laugh. Your laughter is catching! So many memories -- the chicken dinners you served at the Church of God, the many church services you attended, the early mornings of getting your housework done so you could absorb the sun rays as soon as the sun was up, the great meals you prepared for us, the trips to Mt. Vernon to visit family, the many garage sales we went to and had ourselves, the breakfast meetings with your friends, the many hours you spent loving your grandchildren and great-grandchildren. And the memories go on and on! Every day with you is My memory. You are the best Mother, Grandmother, and Great-grandmother ever!!! I am so proud to call you my mother!
With all my love, Your daughter, JoAnn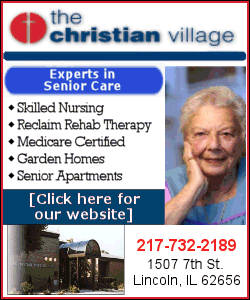 From Alan D. Boyd, Annabelle's son
What can I say? I am so very thankful to my mother for raising us in a Christian home, thankful for her being a superb mother who loves all her children unconditionally. She was there for me anytime I needed her, and was always there with open arms to love us all. She also stood by me on any decision that I made, even if she did not agree with that decision. Mom is a wonderful mother, grandmother, and great-grandma. She would give you the shirt off her back, would do anything for anybody that asked, she is everything! I could say so much more about this superb lady, but it would take an eternity. Mom is my world, my life, my comfort -- and I love her so very much!
From son Art and daughter-in-law Gloria
This letter is to and for the most wonderful "mother-in-law" in the world, Annabelle Boyd! You have been and still are an amazing woman. I married your son, Art, on May 9th, 1964, had three grandchildren, Kim, Angie, and Kristy. They in turn gave you three great-granddaughters, Whitley, Lauren, and Grace. Through all the years we have known one another, we have never had a cross word between us. I know there had to be times when you did not agree with all the decisions Art and I made, but you were the ideal person to love us through the years.
When you and I worked for the Lincoln State School around the years 1973-1975, I wanted to have my ears pierced for the first time. Guess who offered to pierce them? You! A needle, thread, and an ice cube did the trick. I was so proud of my new pierced ears. You were the Woman of the Day to me! We had many good times and conversations during our working days in the same facility.
Thank you for giving birth to my husband, Art. He is the most handsome man around. I am proud to be his wife. I know he was a "pain in the rear" as you said, giving birth to such a big boy, but once again you did it. We love you very much!
Memories of Grannie Annie, from Jason Washam, grandson
I was choking on ice cubes and she turned me over, held me by the ankles in the hotel room, and shook me until the ice fell out.
Helping me find my favorite black baby in the Kohl's catalog.
Grandma would spend the night at the house every night my dad was at work.
Graciously giving me my first job by paying me to clean her car.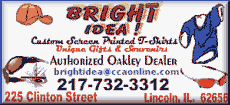 Sharing the stories about her job.
Flexing her arm muscles. They are like rocks!
The laugh. Nobody has the same
The evil eye when she was mad or didn't approve of something.
Always has said, "I love you J" and "You're a good daddy" … touches me deeply.
Funny stories of waving goodbye to her while leaving her apartment, and mom rolling me up in the automatic back window of the car.
Sharing mint chocolate ice cream in her apartment.
Stories she's shared lately of her childhood.
Many great memories at her church as a kid and with my children.
Great mom, great grandmother, great grannie, and great, great Grannie Annie.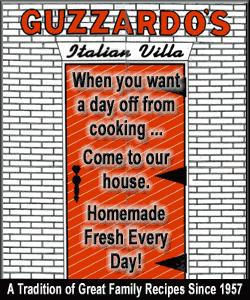 From Christopher A. Boyd, grandson
My memories of grandma are too many to narrow down to just one, although sitting in the church pew on Sundays are some of my favorites. Grandma Annabelle is the most loving, caring and passionate person I've ever met. I always knew growing up that if no one else on this earth loved me, grandma did, and I found great comfort in this. If I ever needed some good food or a bed to sleep in, I always knew grandma's door was always open. I love every second that I am able to spend with grandma, and the wisdom and passion that she has for life will always amaze me. I love you, grandma!
From Kim Hofer, granddaughter
As usual, you never cease to amaze me. I am so proud of your most recent accomplishment of resident of the month. If anyone deserves this award of being such an awesome person it would be you. I have so many great memories, some of which are spending the night with you eating pepper rings and chicken in the biscuit crackers, the times when you took us for rides in the car and we asked you to slam on the brakes so we could roll off the back window ledge onto the floorboard, and watching you eat steaming hot apple pies from McDonald's as fast as you could eat them. I hope someday that I will have the strength and positive outlook on life that you have always had. I regret not being able to spend more time with you, but please know that you are loved! Again, I want to say congratulations, and I'm very proud to say you are my Grandma.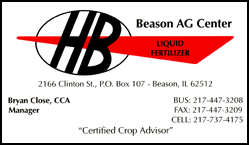 From Angie Hofer, granddaughter
Where does one begin when you have the absolute best grandma in the world? The first seven years of my life were spent in Lincoln. Grandma Boyd lived only a few blocks away, so we saw her often. My sister and I always wanted to spend the night with her because we knew all the rules we had at home were thrown out the window, and it was all about having fun. One of the first things we did was to crawl up in the back window of her car and she would start driving. Then she would slam on the brakes and throw us into the back seat. In today's world, you would be in big trouble, but back then it wasn't a big deal. Once we arrived at grandma's house my sister and I would raid her refrigerator and pantry. In the refrigerator, we would get the jar of banana peppers, then off to the pantry for the Chicken-n-Biscuits and Ramen Noodles in the Styrofoam cup. You're probably thinking, what a combination? Well, for us, it was a real treat. Her photo albums were always kept in her end tables and no matter how many times I had looked at them before, I would look at them over and over again. I can still recall the scent of those end tables. When evening rolled around, we would put our pj's on and settle in for some Jiffy Pop popcorn and a soda to wash it down. On TV was "Hee Haw," "Lawrence Welk," and if we could keep our eyes open long enough, the "Tonight Show" with Johnny Carson. The unconditional love a grandmother has for her grandkids is the most incredible love in the world. I want to personally thank you, Grandma Boyd, for all the priceless memories and love you have given me. I will always treasure the relationship we have. I love you very, very, very much.
From Brandy Sutterfield, granddaughter
I loved it when Grandma would come over to our house and spend the night when I was little. She would get to sleep in my bed with me. I also loved spending the night with her. She would wake up way before me, but when I woke up she would always ask me if I wanted to have some coffee, and we would drink coffee together. And I always loved that she had a jar on the counter filled with some kind of yummy goodies inside! I loved going to church with Grandma when I was little. I went mostly on Wed. nights to a class at church called Joy Bells, where they taught us the books of the Bible and many other wonderful things about Jesus. I am thankful that she, shared along with my parents, in setting the foundation for making Jesus, Lord of my life. Thank you, Grandma Annabelle. I know you are a praying grandma. I love you.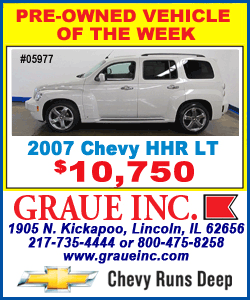 I love visiting you because you always make me laugh and smile. You always without fail say "I love you" more than once when we are together. You love me and my family so much. I am thankful for a wonderful, loving and caring grandma. We love you for always, Granny Annie!
From Abigail and Ethan Sutterfield, great grandchildren
We love visiting Grandma and when she lets us look at the birds in the cage in the nursing home.
From Debra Boyd, granddaughter
The thing I love most about Grandma is that she is the BEST, GREATEST GRANDMA in the World! She would take you in her home if you ever needed a place to live. She did that for me and I love her for that. Otherwise, I would have been living on the street. She taught me how to live on my own. She helped me take care of my children, bought them clothing and necessities for them when I didn't have a job. I love her so much! She is like a Mother to me. She is the best, greatest Grandma you could ever have!
From Kalya Boyd, great-granddaughter
When I was younger, Grandma Annabelle would go out for breakfast and bring home a sausage patty for me. I loved that! I love you, Grandma, very much!
[From REBECCA JOHNSON, Christian Village]