While the official grand opening isn't scheduled to take place until next week, owner Tom Payne had a "quiet" opening, he said, so he and his staff could have somewhat of a practice run at it before then.

This week, Payne and his wife, Peggy, who is well-known for Peggy's Place bakery, said the practice time had been helpful. While Tom Payne has been smoking meat and serving it to the public for a while, and Peggy is known for her wonderful desserts and her catering business, an actual restaurant is a new concept for them.

After their first service, they said it had gone well, but there were issues they would talk about and change for next week's opening.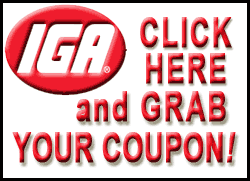 The restaurant is primarily Tom's venture, but last week when he sat down to talk about this new chapter in his life, he laughed and, speaking about his wife, said: "You know she's going to be here."
Payne said opening a restaurant was something he would never have imagined doing a few years ago, but then something happened.
"It was Father's Day, and the kids bought me a smoker. So, I was going to fix dinner with it," he laughed. "It was the worst food I'd ever tasted! We ended up going to McDonald's and eating; it was that bad."
But, the experience drove Payne to figure out just how to smoke meat and have it come out right.
His first mentor was Mike Mills. Mills is the owner of the 17th Street Grill in Murphysboro and also the owner of Blue Smoke in Manhattan, N.Y., plus three restaurants in Las Vegas. He's written a variety of books on the art of smoking and barbecue. Payne said the books were excellent because Mills goes into great detail on how to do things.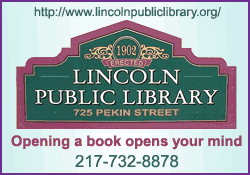 Payne said he started working with the recipes in Mills' books. Then he started changing them to make them his own.
Over time, he's come up with his own ways of doing things, and it's turned out to be very successful.
As Payne developed his own recipes, several folks encouraged him to start entering competitions, and he finally decided to do so.
He and Chad Baston started working together and entered local competitions as Fat Boys Bar-B-Que.
Two years ago they competed in the Main Street Lincoln barbecue competition and did very well. They took first in pulled pork and second in chicken. But Payne said the prize they were most proud of, the one they were hoping for and won, was the People's Choice.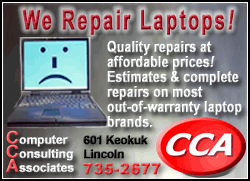 "It's good to know that six judges thought your food was the best. But when everyone there says your food is the best, that really means something," Payne explained.
After the competition, Payne said he started hearing people say he should sell his food. He decided to give it a shot and last year set up his stand in the Stuffed-Aria Pizza parking lot.
He started out doing it once a month, then twice a month and finally every weekend. He said it really surprised him that people just kept coming back.
He remembered one man who drove to Lincoln from Springfield when White's Auction House had their sales.
"He would stop on his way to the auction and get a sandwich," Payne said. "Then, he'd be back after the auction for another for the trip home."
Last year during the annual Lincoln Art & Balloon Festival in August, Fat Boys was a vendor at the Up in Smoke event on the square.
"That was the biggest day and half," Payne said. "Chris Graue really pulled off the impossible, getting that many competitors at the first event."
As a vendor, Payne didn't compete, but he was one of the busiest people there. The aroma of barbecue and wood smoke filled the air, mouths watered and longed for a bite, and Payne was more than happy to serve the huge crowd.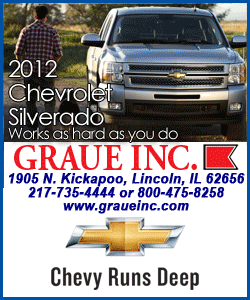 So, earlier this year, when Payne heard that Chad's Blind was closing the restaurant portion of their business, he said it just seemed like the perfect opportunity.
"Tiffany (Twente) had closed her kitchen. We thought about this large dining area and the kitchen and thought it would be perfect for us, and it might help her out a little bit too."
Payne said Twente was happy to talk to them and gave them a deal on renting the space that made it all the more attractive.
Payne said the kitchen has most everything they needed. There were a few things they had to add, such as a larger ice maker. But he said they got one that is large enough it can be shared between Fat Boys and Chad's.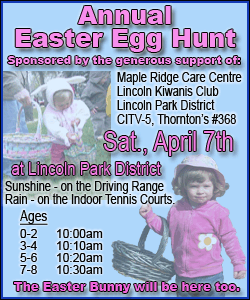 The restaurant is not going to sell liquor, as that would interfere with Twente's business.
"We don't have and don't want a liquor license," Payne said. "If folks want to have a beer with their dinner, they can get that from Tiffany."
The restaurant will be open daily Tuesday through Saturday from 10:30 a.m. to 9:30 p.m. Payne said there will be lunch and dinner menus, takeout and eventually delivery as well.
The dining room will also be open to special events, especially on Sundays and Mondays, with the agreement generally being if the guests buy Fat Boys food, they'll get the meeting space free.
The menu, he said, would of course feature an array of delicious apple wood-smoked meats; sides will be made by Peggy's Place; and Peggy's desserts will also have a spot on the menu.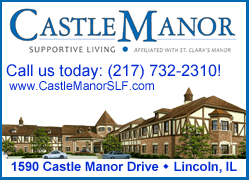 In addition, the menu will include some lighter items such as salads and other meatless dishes.
And of course, you can't have good barbecue without a good sauce. Fat Boys has their own recipes and sells them by the container for home cooks, as well as providing them with food at the restaurant.
Payne said the sauces are really his wife's concoctions. She has worked with them until they are just perfect. At the restaurant there will be two sauces. One is a traditional barbecue sauce, and the other is something special whipped up by Peggy. Her husband said it is reminiscent of a honey mustard sauce but better, and it is good on any kind of meat.
So in the end, what would his mentor and teacher Mike Mills think of Payne's progress in barbecuing?
Always laughing, Payne said he's met Mills, considers him a friend, and they've shared food.
"I like his food but don't like his sauces," Payne said. "He likes my food, and he likes my sauces."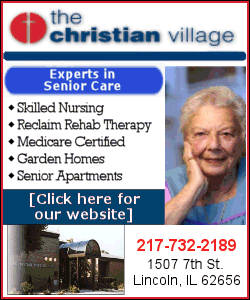 It would seem Mills has done his job well.
If you've not tried it yet, be sure to stop in sometime next week and have a taste of Fat Boys Bar-B-Que. We're betting you won't walk away hungry.
[By NILA SMITH]