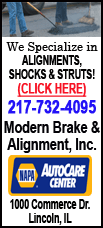 The family-friendly event is open to all ages. And, it's Mother's Day weekend, so be sure to bring mom along. Those who tag along with the geocachers can visit Logan County's many historic sites and shop at Lincoln's townwide Route 66 garage sale on May 11 and 12.

Logan County offers a number of fine motels and campgrounds for those who wish to make this a weekend getaway.

Besides hundreds of geocaches, Logan County boasts quaint shops and thrift stores, Route 66 and Abraham Lincoln historic sites, and several venues are planning Mother's Day brunches.

Special classes will be offered for people new to geocaching and for Scouts who are working toward a geocaching badge. The classes are free, but registration is required.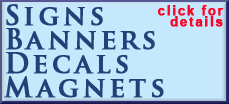 Classes will be staffed by members of the Central Illinois Geocaching Association and the Logan County Department of Public Health.
The weekend will begin with a welcome at the Palms Grill in Atlanta from 6 to 8 p.m. Friday, May 11. Participants can pick up their logbooks, welcome packs and agendas, and register for door prizes. The grand prize will be a new GPS unit, and the winning ticket will be drawn that evening. The winner must be present.
Desserts and drinks will be available for purchase at a discounted price, and the Atlanta Museum will be open for free tours. Food and entertainment packages for Saturday night will also be available for purchase. These packages may be purchased until noon on Saturday as well, but at a slightly higher cost.
Saturday's activities will start with 9 a.m. geocaching lessons at the Logan County Extension office. After an informational talk, teams will move to the Logan County Fairgrounds to search for temporary caches and learn about different types of hides. Each team will need to provide its own GPS unit. At 11 a.m., teams will return to the Extension office for a list of coordinates for Logan County restaurants that will offer discounts to geocachers. Teams can also download search coordinates for caches.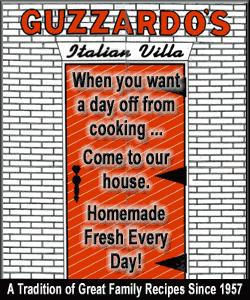 After 11 a.m., class participants can look for caches throughout the county. There are entry-level caches available, as well as some that are more difficult to find.
Between 3 and 5 p.m. Saturday, additional free classes will be offered at the Logan County Extension office. These instructional sessions are targeted toward Scouts who are working on a geocaching badge and will deal with vocabulary, etiquette, hazards and first aid. However, membership in a Scouting organization is not required. Anyone who is preregistered is welcome to participate. Complimentary geopatches will be given to those who complete the classes.
Sunday will allow time to visit Logan County historic sites. A list will also be provided of special Mother's Day brunches.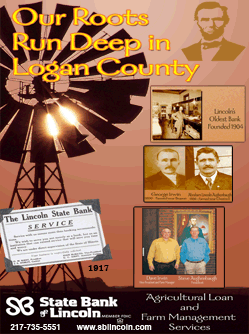 To register, or for more information about Cache a Glimpse of Logan County, contact the Abraham Lincoln Tourism Bureau of Logan County at 217-732-8687 or info@abe66.com.
[Text from file received from Abraham Lincoln Tourism Bureau of Logan County]