Motorists and farmers reminded to share the road this spring
Planting is off to an early start thanks to record-high temperatures

Send a link to a friend
[April 09, 2012] SPRINGFIELD -- The Illinois Department of Agriculture and the Illinois Department of Transportation are reminding motorists to be alert for farm equipment.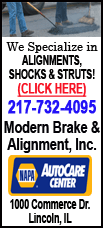 Because of unseasonably warm and dry weather, many farmers were able to finish their field preparations early this year and now are ready to get started planting. That means the farm traffic on rural roadways will increase drastically the next few weeks, much sooner than usual.

"Fieldwork got off to an early start this year because of the mild weather," said Bob Flider, acting director of the Department of Agriculture. "I want to encourage motorists to drive carefully and to be alert for slow-moving farm vehicles on rural roadways until the work is complete."

According to the Illinois Field Office of the National Agricultural Statistics Service, soil temperatures are warm enough for planting. Most farmers simply are waiting for the "go date," or the earliest planting date that their crop insurance policies allow, before proceeding. For much of the state, that was Friday.
Some planting has already occurred. The field office reported Thursday that 5 percent of the corn crop is in the ground.
"Living in rural Illinois, I know how important and vital a safe distance and visibility is between heavy farming equipment and the motoring public," said Illinois Transportation Secretary Ann Schneider. "We advise all drivers to prepare for the upcoming planting season and continue to share the road, remain focused, slow down and obey posted speed limits."
Studies show that left-turn, rear-end and passing collisions are the most common types of accidents involving motorists and farm machinery.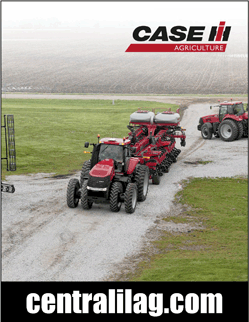 The departments suggest the following tips to keep motorists safe when encountering farm vehicles:
Pay attention and don't drive distracted.

Slow down when encountering slow-moving vehicles.

Pass with extreme caution.

Allow extra room when following farm equipment.

Be patient. A farmer can't always move over to let motorists pass.

If you can't see the driver, the driver can't see you. Farm machinery operators may not be able to see you because the large equipment or a load can block part of their rear view.
[Text from Illinois Department of Agriculture and Illinois Department of Transportation news release received from the Illinois Office of Communication and Information]