"I thought we didn't have a lot of zest starting out today," head coach Brock Spack said. "In the blitz drill, the offense really picked it up and beat up on the defense. We have six practices left to get better and we can't come out here and waste time; the season always goes by quick."

The day started out with an uncharacteristic change for spring camp thus far, with an offense-dominated blitz drill. Matt Brown completed his first two passes to Tyrone Walker, including a 20-yard gain. Cameron Meredith came in the next drive and found Phil Dudley in the flat and he turned the short pass into a 30-yard gain. The defense remained quiet throughout the drill besides an interception from Mike Banks at the start of the session and a pass breakup by Austin Davis off a throw from Brown to James O'Shaughnessy.
Heading into the first team session on the grass, the offense stressed maintaining tempo throughout the drill. Brown completed his first two passes, including a long catch over the top by Donovan Harden and a handoff to Darrelynn Dunn. The defense answered right back on the next play with a sack by Colton Underwood. Brown continued to use the running game and the Redbird offense compiled three consecutive completions to Jonathon Miller (1) and Walker (2).

Next, the team headed back to the turf for 7-on-7. Meredith completed back-to-back passes to Milton Colbert and finished 4 for 5 throughout the drill. On the following drive, Brown completed two passes to Walker and a wide-open catch for a long gain down the sideline by Dunn.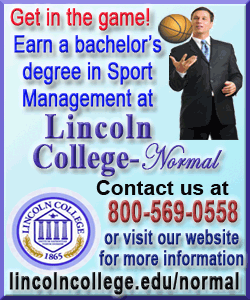 After 7-on-7, the Redbirds went into their second team session on the turf started with 15-yard rush by Dunn. The defense took over on the next three possessions with sacks by Will Davis and Ben Ericksen and a defensive stop on a catch from Brown to Miller for no yards gained.
Brown regained control and completed the next three of his four passes, including a wide-open run connection down the sideline by Cameron Hunt for the first touchdown of the session. Adam Pittser then took the field and threw for a completion to Lechein Neblett. On the next play, Pittser was pressured by the defense and threw for a long pass, but Ericksen grabbed the interception to end the practice on a high note for the defense.

The Redbirds will have the next three days to rest and will return to camp Tuesday with a 3:30 p.m. start.
[Text from news release from Lauren McLaughlin, Illinois State University]