He played it solidly, if not spectacularly, and finished at 10-under 278.
Watson, meanwhile, saved his charge for where they usually come at Augusta -- the back nine on Sunday. He made a tricky 6-foot putt on No. 13 to start a string of four straight birdies. The fourth one put him in a tie for the lead and the leaders, in the same twosome, finished par-par to set up the first playoff at Augusta since Angel Cabrera of Argentina won in 2009.
There was a four-way tie for third at 8 under -- Britain's Lee Westwood, Sweden's Peter Hanson, Matt Kuchar and Phil Mickelson.
Mickelson, going for his fourth green jacket, looked like the favorite coming into the day but dug himself a hole on No. 4 -- a 10-minute sitcom that could've been titled "Typical Phil."
There was the tee shot off a railing and into the trees, well left of the green; the two right-handed hacks from the woods, the first of which popped up and moved about a foot; the blown flop shot from a trampled down area where the fans had been standing; then, of course, an out-of-this-world up and down from the sand to save 6.
"There was no place to go other than back to the tee," Mickelson said, referring to his decision not to take an unplayable lie. "So I took the risk of trying to hit it a few times."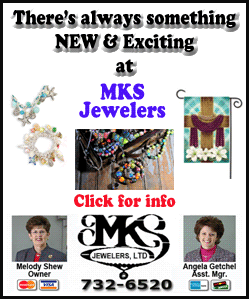 His wasn't the ugliest shot of the day.
That belonged to Hanson, who hit a dead shank on the par-3 12th, a shot so bad it didn't even make it close to Rae's Creek. He entered the day with the lead and shot 73.
"I think it was a good test," Hanson said. "I mean, like I said yesterday, it was a good test of emotion, being out, how I can handle myself."
Westwood got in the mix, but it was a double-bogey 6 on Friday that more or less gave him too big a deficit to overcome. He shot 68, matching Watson for the best final round among the top six.
But it's a guy named Bubba who was celebrating his first major while Westwood still waits.
And Oosthuizen remains stuck on one major -- the 2010 British Open -- and clearly in awe of what he witnessed at the end.
"I had no idea where he was," Oosthuizen said. "Where I stood from, when the ball came out, it looked like a curveball. Unbelievable shot. That shot he hit definitely won him the tournament."
Watson is the fifth left-hander to don a green jacket over the last 10 years and gives Americans back-to-back majors -- Keegan Bradley won the PGA Championship -- after they'd gone a record six straight without.
This one will be celebrated back home in Florida, with little Caleb in his arms and his father in his thoughts.
"He'd say, 'You still need to practice. You missed that fairway. You were under the trees a couple of times. You missed the first putt,'" Watson said with a smile. "No, he would be excited. Just like my mom was excited. We didn't have any words. We just cried in each other's arms."