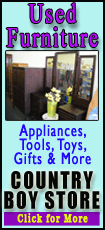 The newest Masters champion isn't much for subtlety. Bubba Watson has never taken a lesson or watched his quirky southpaw swing on video, and he can barely putt. Watson arrived ranked 152nd out of 185 players on the PGA Tour and not surprising, he finished tied for 37th in that department here, needing 10 more strokes on Augusta National's slick, contoured greens than Louis Oosthuizen, the guy he beat in a playoff.
But nobody anywhere hits it farther. Or so relishes the adventures that begin every time he hunts down one of those wayward drives in the trees -- which is often.
Watson hadn't even reached his tee shot deep in the woods on the right of the second playoff hole when he began charting a course toward the 10th green. He saw the crowd already outlining a tunnel back to the fairway, and a TV tower in the distance he figured would be directly between his ball and the flag. He was right.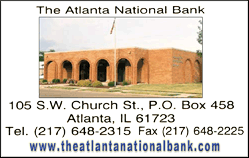 "We had 135 front, which is the only number I was looking at. I think we had like 164 (yards to the) hole, give or take, in that area, maybe a little less," Watson recalled in the interview room afterward. "And I hit 52 degree, my gap wedge, hooked it about 40 yards, hit about 15 feet off the ground until it got under the tree and then started rising."
He looked out at the blank stares on the faces of the reporters in front of him.
"Pretty easy," Watson said a moment later to laughter.
"Even though the tower was in my way, I didn't want to ask if I get relief or anything, because it just set up for a perfect draw," he added, "Well, a hook."
Like the back nine that preceded the two-putt par that won it, just about everything else was a blur.
"I know I made bogey on 12 and then I birdied four holes in a row. Nervous on every shot, every putt. Went into a playoff. I got in these trees and hit a crazy shot that I saw in my head and somehow I'm here talking to you," he said, "with a green jacket on."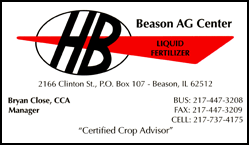 Watson began sobbing even as he pulled his ball out of the cup, then hugged his caddie, Ted Scott, before falling into mother Molly's arms. The father Watson was named after died two years ago. His own newborn son, Caleb, adopted barely two weeks ago, and wife Angie were back home. He couldn't wait to get there, save for one thing.
"I don't want to change a diaper. Hopefully this will give me a week or two," Watson said, then quickly added, "Maybe not, though."
What he vowed to never change was his go-for-broke playing style, which his pals -- among them former Milton (Fla.) High School teammates and current PGA pros Boo Weekley and Heath Slocum -- have dubbed "Bubba golf." That's shorthand for hitting his azalea-pink driver as hard as he can, finding the ball, and then hitting it under, over or around all the obstacles that get in his way. He hits more greens in regulation than you'd think, mostly because the 6-foot-3 Watson needs a club or two less than his rivals to get where he's going.