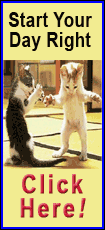 A 74 on Sunday put Woods at 5-over 293 for the Masters, which was his worst four-round score since he posted the same number as a first-time amateur way back in 1995. He shot a 291 in 2007, but that was good enough for second that year, when it was windy and bitterly cold. When he left the course Sunday, he was tied for 41st, the same spot he finished in 1995.
"It was an off week at the wrong time," he said.
Woods never broke par on the course where he was so dominant that Masters officials were accused of trying to "Tiger-proof" it when they redesigned parts of it. Worse, he was just 1 under for the week on the par 5s, where he normally collects birdies by the handful.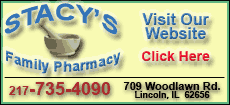 "If I look back on the week, I played the par 5s atrociously," he said. "This is a golf course you just have to dominate the par 5s, and I did not do that at all this week."
Expectations that Woods would win again skyrocketed two weeks ago when he won at Bay Hill -- his first PGA Tour victory in 30 months. But things began unraveling when he closed with back-to-back bogeys Thursday, and he went into a full-scale meltdown Friday with a flurry of wayward tee shots, blocked approaches and missed putts from close range.
He cursed the bad shots or took mock swings in anger -- sometimes doing both. After a poor tee shot on 16, he booted his 9-iron about 15 yards.
The boorish behavior drew criticism from some fans, and he could be subject to discipline by the PGA Tour.
Tour policy states that players can be disciplined for conduct unbecoming a professional even at tournaments that are co-sponsored or approved by the PGA Tour, such as the major championships. The tour doesn't comment on discipline, however, so whether he's fined might never be known.
"It's just the way it is," Woods said Sunday. "I'm trying to compete, and unfortunately I just didn't play well this week."
Woods has been stuck on 14 major championships, four shy of Jack Nicklaus' record, since winning the U.S. Open in a playoff in 2008 -- on a broken leg, no less. Since then, there's been the sex scandal that cost him his marriage and several sponsors, and injuries have kept him off the course for long stretches.