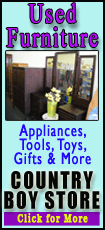 "I'm too tired right now," Avila said. "I'm glad we have an off day (Monday). This weekend has been crazy."
Avila's two-run homer with two outs in the bottom of the 11th inning gave the Tigers a stunning 13-12 victory over Boston on Sunday, leaving the Red Sox winless in three games under new manager Bobby Valentine.
Detroit swept the season-opening series, scoring 26 runs and winning twice in its final at-bat.
The Tigers trailed 10-7 on Sunday when Miguel Cabrera tied the game with a three-run shot off Alfredo Aceves in the ninth. Boston then scored twice in the 11th, but Mark Melancon (0-2) couldn't hold the lead.
Cabrera and Prince Fielder singled with one out before a wild pitch sent Cabrera to third and Delmon Young's sacrifice fly cut the margin in half. Avila followed with a drive to right and Cody Ross tried to make a leaping catch, but the ball appeared to hit a restraining gate just above the wall before caroming back onto the field.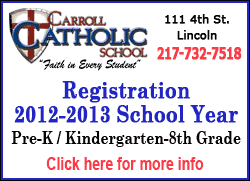 Avila paused near second before being waved around the bases by the umpires. The play was not reviewed. Valentine said he asked and was assured by umpires that the ball had clearly hit the railing above the fence.
"You don't see those kinds of games at this level very often," Avila said. "There's really no rhyme or reason or explanation for it."
It's certainly rare for the Red Sox: They lost for the first time when scoring 12 runs or more since a 22-13 loss to the Chicago White Sox on May 31, 1970, according to STATS LLC.
Duane Below (2-0) got one out for the win -- even though Detroit manager Jim Leyland said he wouldn't be available -- in a game that lasted 4 hours, 45 minutes. Cabrera had five RBIs.
The Red Sox and New York Yankees are both off to 0-3 starts -- the first time that's happened since 1966, according to STATS LLC.
Boston is without newly acquired closer Andrew Bailey, who had surgery on his right thumb. Melancon and Aceves are the primary candidates to close in Bailey's absence, and both blew saves on Sunday.
"This is a work in progress," Valentine said. "We're three days in after losing our closer, and we're still trying to figure it out."
Nick Punto and Dustin Pedroia hit RBI singles in the 11th to give Boston the lead, but it didn't hold up. Adrian Gonzalez homered earlier for the Red Sox.
"Our guys played a hell of a game," Valentine said. "We had a walk-off loss on opening day, then got beat 10-0 and were down 4-0 in the first inning today -- but we fought back and took them 11 innings."