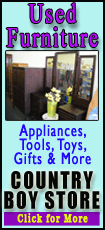 If they do meet in the playoffs, the Bulls better finish off Anthony and the Knicks when they have the chance.
Anthony scored 43 points, his most since coming to New York last February, and made the go-ahead 3-pointer with 8.2 seconds left in overtime as the Knicks spoiled the return to the lineup for a rusty Derrick Rose and beat the Bulls 100-99 on Sunday.
Anthony tied it with a 3 late in regulation and scored the final five points of overtime in his signature performance since coming to New York last February. He only had the chance to pull it out because the Bulls missed four straight free throws in the final 34 seconds of regulation.
"This was a playoff game. We have a chance, we might play these guys in the playoffs if we keep doing what we're doing and get that seed, so this was a big statement game for us and we willed this one tonight," Anthony said.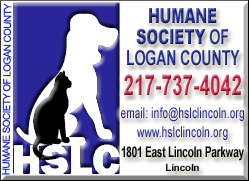 It had the look and sound of a playoff game in the tense final minutes at a frenzied Madison Square Garden. The loudest roars went to Anthony, who screamed "This is my house!" after the second 3-pointer in a place where he heard boos just last month.
He said Sunday's big basket was one of the best of his career.
"This was one of the top," he said. "Overtime, Easter Sunday, everybody's watching, everybody's in the Garden, so this ranks as one of the top."
The Bulls trailed by 21 in the first quarter, fought back to lead by 10 in the fourth, then lost for the third time in four games despite having their starting five together for only the 11th time this season. Their NBA-best record fell to 43-14.
Rose scored 29 points after missing the previous 12 games with a strained right groin, but he shot only 8 of 26 from the field and missed a pair of free throws with 19 seconds left in regulation and the Bulls ahead by three.
"It's tough. It was definitely tough," Rose said. "When you lose a game, especially for us, it's tough. It's going to hurt us no matter who we lose to, but that team played great, man. They were knocking down shots. Didn't give up when we went up that big lead. They kept fighting."
The Knicks increased their lead over Milwaukee to one game for the eighth and final playoff spot in the Eastern Conference. They travel to Chicago on Tuesday, visit Milwaukee on Wednesday, and close a difficult week by hosting Miami next Sunday.
"I was proud of my teammates the way we stuck in there," center Tyson Chandler said. "That's a great team that we faced today. We knew they would battle back. You know, a lot of ups and downs in the game, but the one thing we did was keep our composure, kept believing in each other and we were able to will through to win."
Iman Shumpert scored 15 points and JR Smith had 14 despite 6-of-22 shooting for the Knicks, still without the injured Amare Stoudemire and Jeremy Lin but with a sensational effort from Anthony, who made 16 of 31 shots. Chandler grabbed 16 rebounds.
Carlos Boozer had 13 points and 16 boards for the Bulls, who fell to 9-2 with their regular starting five. Rose committed eight of Chicago's 20 turnovers.
Rose had only seven points on 1-of-6 shooting in the first half, then scored 14 in the third quarter. After trailing the entire game, Chicago finally took its first lead in the final minute of the period, later going ahead 89-80 on Rose's four-point play with 5:04 remaining in the fourth.