Patrick Marleau also scored in the third period to tie the game for the Sharks. Joe Pavelski hit the inside of the post with a minute remaining.
The Sharks clinched the No. 7 seed in the Western Conference and will meet the St. Louis Blues in the first round.
Justin Williams and Mike Richards each scored power-play goals for the Kings, who took a 2-0 lead into the final period. The Kings will face Presidents' Cup winner Vancouver in the opening round.
Neither team had a chance to win the Pacific Division after Phoenix beat Minnesota 4-1 to clinch the No. 3 spot in the playoffs.
A scoring frenzy down the stretch helped both teams secure playoff berths. The Kings recorded 21 points over their last 14 games and the Sharks had 23 points in their previous 18.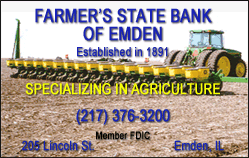 The NHL playoff schedule will be announced Sunday.
Williams opened the scoring with a power-play goal midway through the first period. Jarret Stoll took a long shot that bounced off Antti Niemi's pads and right to Williams' stick.
Los Angeles scored on another power play in the final minute of the second period after killing off two penalties, one a two-man advantage.
This time it was Williams, who took the shot Niemi could not hang onto, with Richards there for the easy rebound.