The lefty worked quickly and efficiently after Sandoval gave him all the support he'd need with a two-run shot over the right field wall in the first inning off Jhoulys Chacin (0-1).
The Giants avoided their first 0-4 start since 1950 by combining the strong pitching, offense and defense they expect will help them contend for the NL West crown. They had started the season with three straight one-run losses at Arizona, their first 0-3 start since 1984.
Dogged by poor fielding and a lack of clutch hitting, the Rockies have lost three straight since their season-opening win at Houston.
Brandon Crawford helped ruin the Rockies' home opener with a three-run double off reliever Matt Reynolds in the fifth that made it 7-0.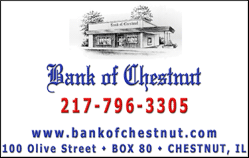 Chacin (0-1), who led the Rockies in wins, ERA, innings and strikeouts last season, gave up four runs, all earned, on four hits and five walks in four shaky innings. He was erratic just one day after saying he'd learned a lesson from new teammates Jeremy Guthrie and Jamie Moyer about letting his defense do the dirty work and not trying to get too precise with his pitches.
Sandoval gave San Francisco a 2-0 lead when he stroked Chacin's flat fastball over the right field wall one pitch after Melky Cabrera reached on a 30-foot infield single.
Both men scored again in the third, when Chacin walked the bases full and then hung a 2-2 curveball that Hector Sanchez hit for an RBI single. Angel Pagan drove in another run with a hard groundout to first to make it 4-0.
Crawford hit a bases-clearing double off Reynolds in the fifth after left fielder Carlos Gonzalez and shortstop Troy Tulowitzki -- who received his 2011 Gold Glove in pregame ceremonies -- committed errors sandwiched around a single by Hector Sanchez.