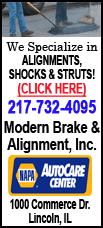 The Brewers were sailing along with a four-run lead going into the ninth when things got real interesting. The Cubs scored two runs and had the bases loaded when John Axford struck out Starlin Castro looking on three pitches to end the game.
Axford came in with runners on first and third with one out, and Ramirez immediately booted Marlon Byrd's grounder to third, allowing one run to score. A pinch-hitting Steve Clevenger drove a run-scoring single to center that Carlos Gomez misplayed, putting runners on second and third and making it a two-run game.
After David DeJesus struck out, Darwin Barney walked to load the bases, but Axford struck out Castro for his first save.
Shaun Marcum (1-0) settled down after a shaky start and gave up three runs in six solid innings. Rickie Weeks homered to help the Brewers start the four-game series on a winning note after getting pounded twice while dropping two of three at home to St. Louis.
Ramirez got a mixed reaction from fans in a successful homecoming, driving in the game's first run with a sacrifice fly and adding an RBI double in the seventh that made it 6-3. That came after Matt Gamel hit a run-scoring triple off Shawn Camp (0-1) and scored in the sixth, breaking a 3-3 tie.
That was enough for Marcum, who gave up solo homers to Barney and Bryan LaHair in the first two innings but not much after that.
The reaction for Ramirez was hardly a surprise, considering fans often questioned his effort during his eight-plus seasons in Chicago. Nor was the reception for Braun, who had two hits and scored a run. The reigning NL MVP's potential 50-game suspension for a positive drug test was overturned, but the scar to his reputation figures to linger.
One fan in the left-field bleachers brought a large "Cheater" sign. Another held up one that read "Bonds: 762" on one line with "Braun: MVP" on the second and an asterisk with the word "Cheaters" on the third. And just about everyone let him hear it in his first road game.