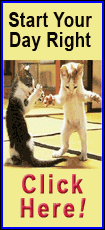 "I'm pleased to add Dustin and Jamall to our staff," Groce said. "These two coaches were with me at Ohio and will bring stability, continuity and knowledge of how we want to run the program here at the University of Illinois. Dustin has tremendous experience coaching forwards and posts, and Jamal excels at developing guards. They are well-rounded in every aspect of coaching at this level including recruiting, scouting and player development."

Dustin Ford previously served on Groce's Ohio staff for four seasons, from 2009-12, helping guide the Bobcats to an 85-56 overall record. Ford specialized in working with the frontcourt, aiding in the improvement of players such as Jerome Tillman (first team all-MAC in 2009), DeVaughn Washington (honorable mention all-MAC in 2011) and Ivo Baltic (honorable mention all-MAC in 2012).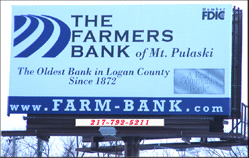 Prior to his stint in Athens, Ford served three years as an assistant coach and recruiting coordinator on Larry Hunter's staff at Western Carolina from 2006-08 and was promoted to associate head coach in the spring of 2008. During his tenure at Western Carolina, he was responsible for recruiting two eventual Southern Conference Defensive Players of the Year in Brigham Waginger (2010) and Richie Gordon (2011) and a SoCon Freshman of the Year in Harouna Mutombo (2009).

Ford began his coaching career as the head varsity coach at Jackson High School in Jackson, Ohio, for four seasons, from 2002-05.

Ford was a standout player before entering the coaching profession, starting all four years at Ohio, from 1998-01. He led the Bobcats in 3-point field goals as a junior and senior. Ford's 166 career 3-pointers and 310 career assists currently rank seventh and eighth, respectively, in Ohio school history.

Part of a long line of coaches in the Ford family, Dustin is the son of Muskingum College head coach Gene Ford, while his brother, Geno, is the head coach at Bradley University

Ford graduated from Ohio in 2001 with a degree in communication studies. He and his wife, Marcie, have a son, Max, and daughter, Abbie.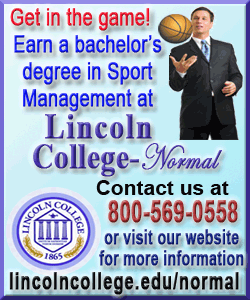 Jamall Walker was part of Groce's original Ohio staff during the 2009 season. After serving as director of basketball operations for Sean Miller at Arizona in 2010, Walker returned to Athens to assist Groce from 2011-12. His specialty is working with guards, and Walker has mentored one of the best in the nation in OU's D.J. Cooper, a two-time first-team all-MAC selection and 2012 MAC tournament MVP.
Before arriving at Ohio, Walker spent one year as an assistant coach at Murray State in 2008, preceded by a one-year stint as an assistant at St. Louis in 2007.

Walker entered the Division I coaching ranks at Ball State, where he was an assistant and recruiting coordinator for two years, from 2005-06. During his time in Muncie, Walker played a key role in recruiting Chicagoland guard Maurice Acker, the 2006 MAC Freshman of the Year.

Prior to Ball State, Walker spent two seasons as an assistant coach and recruiting coordinator at Redlands Community College in El Reno, Okla. While there he helped lead Redlands to a runner-up finish in the 2004 NJCAA DI tournament.

Walker's coaching career began as a varsity assistant at Alton (Ill.) high school during the 2000 season before serving in the same position at F.L. Schlagle High School in Kansas City, Kan., from 2001-02.

Walker played point guard at St. Louis for four years from 1996-99, helping lead the Billikens to the NCAA tournament in 1998. He earned Conference USA All-Freshman Team recognition in 1996 and ranks seventh in St. Louis school history with 350 career assists.

Walker graduated from St. Louis in 2000 with a degree in secondary education. He and his wife, Rebekah, have a daughter, JaShawn.
[Text from news release from Derrick Burson, associate sports information director, University of Illinois]