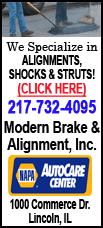 "I'm not ready for fame," Watson said. "I don't really want to be famous or anything like that. I just want to be me and play golf."
He might not have a choice. His style of play -- "Bubba golf" is what he likes to call it -- already made him one of the popular figures on the PGA Tour.
In the buttoned-up sport of golf, Watson is different. He hits the ball a mile, rarely in a straight line to where he's trying to get. His driver is pink from the shaft to the head. When he's not on the course, he is posting videos of his crazy stunts on Twitter. His dream purchase was the "General Lee 01," the original car in the TV series "The Dukes of Hazard."
And now he is the Masters champion.
Tiger Woods and Phil Mickelson are the top two stars of their generation. Rory McIlroy is right behind them, carving his own niche around the world as a U.S. Open champion with the rawest skill of any player in his 20s.
And now there is Bubba, on a first-name basis everywhere he goes.
Perhaps it was only fitting that during his victory speech Sunday he found one downside to winning the Masters. He has been in the members' locker room since he first showed up at Augusta National in 2008 and couldn't break 70. The next time he drives down Magnolia Lane, he will walk through a different door, up the stairs to the locker room reserved for champions.
"I heard now that I leave the locker room," Watson said. "It's going to be sad. I've been there for four years. I know all the guys. They treat me real well. So, sorry."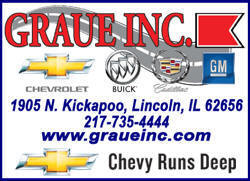 It's time to move on, and move up.
Watson, with his fourth career win in his last 51 starts, is now No. 4 in the world, which makes him the highest-ranked American. He is virtually a lock to be at Medinah for another Ryder Cup. It was the second time in the last six majors that Watson has been in a playoff, losing to Martin Kaymer at the 2010 PGA Championship. He has earned more than $3 million in each of the last two seasons and played in his first Ryder Cup.
How much better can he be?
"Major champion ... I mean, can't do any better than this," he said. "I've won four times and won a major. Who knows? That's the best part about history. We don't know what's going to happen. We don't know the future. We don't know anything. Hopefully, I keep crying. Hopefully, I keep having the passion to play golf and keep doing what I'm doing."
Watson showed his emotions at the start of the week. Stopped under the oak tree after a practice round, someone asked him what it would mean to win, and he brought up the adoption of his first son, Caleb, two weeks ago. Watson got so choked up he walked away.
Winning the Masters? He was uncontrollable.
He sobbed on the shoulder of his mother, Molly. He hugged everyone he could find -- caddie Ted Scott, his trainer and players who stuck around to see him go two extra holes for a green jacket, such as Ben Crane, Aaron Baddeley and Rickie Fowler.
Watson is a self-described goof, yet he looked more determined than ever at the Masters.
Sunday at Augusta was a supreme test.