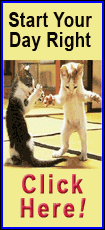 Darvish might want to get used to tipping his cap, something he didn't realized was customary.
"I was not even aware of doing that," said Darvish, who went to the dugout without acknowledging the cheers. "I was in awe. Nothing like an outing that I can be very proud of, but even the outing that I had, people stood up and applauded for me. It's very moving."
Darvish overcame a rough start with some help from his powerful offense and pitched into the sixth inning to win his first start as the Rangers rallied for an 11-5 victory over the Seattle Mariners on Monday night.
Even though Darvish gave up four runs in the first -- he walked the leadoff batter on four pitches -- fans stood and screamed "Yuuuuuu!" when he finally got out of the inning on his 42nd pitch.
Imagine how loud and excited they were when he came out of the game, with two outs in the sixth and Texas ahead to stay.
Once Darvish (1-0) settled down -- Seattle added another run in the second -- he retired 10 in a row for the two-time defending American League champions.
"Mentally, I was very calm, but my body felt like it wanted to go and go and go," Darvish said through his translator. "At the beginning of the game, my mind and my body kind of weren't on the same page. ... It was pretty much a battle all night."
One thing Darvish already knows about are those big bats in Texas' lineup. He knew if he could string some zeroes together, they would back him up.
And they did.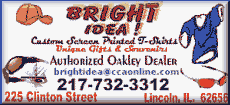 Nelson Cruz hit a three-run homer in the third to tie the game at 5. Mitch Moreland and Josh Hamilton both went deep in the fourth to give Darvish an 8-5 lead.
Ian Kinsler added a three-run blast in the eighth, his second of the season. After the game, the second baseman said he had agreed to a new $75 million, five-year contract. That deal is pending a physical and would start next season, replacing a $10 million option the team had for 2013.
Darvish was Japan's top pitcher before the Rangers committed more than $107 million to acquire him, his guaranteed $56 million, six-year contract and a more than $51 million posting fee to his former team. Despite the early struggles in his first start, the 25-year-old right-hander is undefeated in Texas.
"Going through warm-ups and everything, he felt fine," said catcher Mike Napoli, sporting a "Yu is my Homeboy" T-shirt after the game. "He got out there and was over-amped. I don't think he was scared, he was excited to be out there."