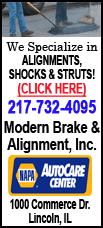 At least two local officials said Guillen should lose his job, and the chairman of the Florida Hispanic Legislative Caucus called Monday for "punitive measures" against him.
Hoping to quell the political tumult, Guillen planned to leave his team briefly in Philadelphia and fly to Miami to apologize Tuesday at Marlins Park. The Marlins and Phillies resume their series Wednesday after a day off Tuesday.
Guillen, a Venezuelan, told Time magazine he loves Castro and respects the Cuban dictator for staying in power so long.
Before Monday's game, Guillen said he has had sleepless nights because of his comments and wants to make amends.
"I'm going to make everything clear what's going on," he said. "People can see me and talk. I've already talked to people. But I think it's the proper thing to see my eyes. They can see me and ask whatever question they want. I think sooner is better. Better for the ballclub, better for me."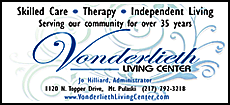 He apologized over the weekend after the story broke, but some Cuban Americans remained upset. One group planned a demonstration Tuesday at the ballpark that was organized before Guillen said he would fly to Miami.
Guillen's talkative style often makes headlines, but the timing of his comments about Castro couldn't be worse for the Marlins. They opened a new ballpark last week in the Little Havana neighborhood of Miami and are trying to rebuild their fan base with the help of South Florida's large Cuban American population.
Francis Suarez, chairman of the Miami city commission, said Guillen should be fired.
"Mr. Guillen's admiration for a dictator who has destroyed the lives of so many and who has violated the basic human rights of millions is shameful," Suarez said in a statement. "On behalf of many angry residents, I'm calling for real action to be taken and for the removal of Mr. Guillen."
Joe Martinez, chairman of the Miami-Dade County board of commissioners, issued a statement calling for Guillen to resign.
"This unfortunate comment is an insult to the citizens of Miami-Dade who have been victims of a tyrant in power for over 50 years," Martinez said.
State Sen. Rene Garcia, chairman of the Florida Hispanic Legislative Caucus, described Guillen's comments as appalling and insulting. In a letter to Marlins president David Samson, Garcia said he expects the Marlins to punish Guillen.