Sanders was ejected after earning a pair of technicals in the second half, while Dunleavy, Brandon Jennings and coach Scott Skiles also were assessed technicals for Milwaukee.
Did all those technicals frustrate the Bucks?
"A little bit," Westbrook said. "It just showed we did our job as a team and came out and got a win."
Kevin Durant added 19 for the Thunder, who broke a three-game losing streak with a victory over Toronto on Sunday. Oklahoma City moved back ahead of San Antonio by percentage points for the No. 1 seed in the Western Conference.
"It reaffirmed we are definitely a top-tier team in this league," Westbrook said.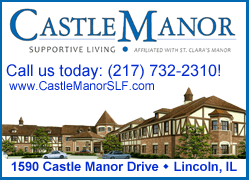 Ibaka and Nazr Mohammed also were called for technicals.
Ersan Ilyasova scored 18 for the Bucks, who fell 1 1/2 games out of the No. 8 playoff spot and face the New York Knicks at home Wednesday in a game that could prove critical to the Bucks' playoff hopes.
"If you get too far from reality, things can go bad for you," Skiles said. "The reality is, that (Thunder) team's at a different level than we are. And we're trying to get to that level someday."
The Bucks were called for five technicals in a game for the first time since a Dec. 31, 2001, game at Chicago, although Skiles and Dunleavy both said afterward that they hoped to get theirs rescinded by the league.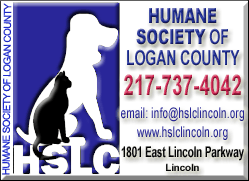 "I didn't use any profanity, I didn't do anything except I said, `Let's go, Kane,' and I got a technical," Skiles said, referring to official Kane Fitzgerald. "We talked about it later."
When asked if the Bucks still are fighting to earn the respect of referees, Jennings answered cautiously.
"You can't really talk too much about the refs, because you know what will happen, we'll get fined for that," Jennings said. "The main thing is, we're just trying to play hard every night. We play just as hard as everybody else."
It was a rough night for Monta Ellis, who scored nine points on 3-for-12 shooting.
The Thunder beat the Bucks on the boards, outrebounding them 26-15 in the first half and 44-35 for the game.
"You don't expect to go on Milwaukee's floor and win by 20, but I thought our defensive mindset was outstanding from the start," Thunder coach Scott Brooks said.
Westbrook hit a 3-pointer over Jennings in the first quarter -- then paused to pantomime blowing smoke off his fingers and putting them back in holsters like an Old West gunslinger, a more-exaggerated-than-usual version of his celebration gesture.
"It's something I always do," Westbrook said.