Sale pitched out of Chicago's bullpen the past two seasons but moved into the rotation after ace Mark Buehrle left as a free agent this winter. The left-hander, who had made 79 relief appearances, took a one-hit shutout into the sixth. In his longest outing, Sale allowed three hits and struck out five.
The 23-year-old had little trouble with a Cleveland team that came in batting .153.
Rookie Hector Santiago gave up Jose Lopez's leadoff homer in the ninth before getting his second save.
A.J. Pierzynski hit a two-run homer in the first, four batters after Alejandro De Aza homered leading off against Josh Tomlin (0-1).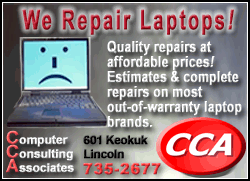 Indians manager Manny Acta rested some of his left-handed regulars after a long season-opening series with Toronto and because of how tough Sale can be on lefties.
It didn't do much good.
Sale handled Cleveland's right-handed hitters, too.
When the White Sox selected Sale in the first round in 2010, the team's immediate need was for a reliever and he had been reliable in that role. But Buehrle's departure left open a spot in the rotation and the White Sox decided to convert Sale. If his first start is any indication, he seems to be in the right spot.
Sale coasted into the seventh before giving up a leadoff single to Shelley Duncan. He came back and got Jason Kipnis to hit into a double play, but manager Robin Ventura, who said before the game that Sale was not on a strict pitch count, decided 100 was enough and pulled his young lefty.
As he stepped into Chicago's dugout, Sale was warmly greeted by high-fives from his teammates.

The White Sox needed just five batters to double their home run total for the season in the first.
De Aza connected on Tomlin's fourth pitch for Chicago's first leadoff homer since Oct. 2, 2009. Paul Konerko hit a grounder up the middle that shortstop Asdrubal Cabrera caught up to but didn't field cleanly. Pierzynski followed by rocketing a 2-0 pitch into the lower seats in right to make it 3-0.
The three runs matched the entire amount allowed by Cleveland starters Justin Masterson, Ubaldo Jimenez and Derek Lowe in 22 innings.