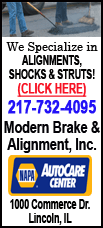 This annual event has been on local community calendars for the last five years and was facing the possibility of not returning due to lack of volunteer support. Thankfully, area groups have stepped up and the show will go on, with some changes of course.

This year's event will consist of the usual townwide sales throughout Lincoln only. Anyone interested in hosting a sale is encouraged to do so.

With no "map" being produced, garage sale hosts are asked to stop in at Lincoln Printers for a complimentary pink Route 66 sign and to call the tourism office, 217-732-8687, with addresses to be added to the social networking for the event. Logan County Love, a local organization, has offered to assist with sponsoring the townwide portion of the sale. The addresses will also be on display at the Lincoln Veterans of Foreign Wars during the weekend.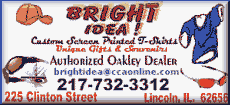 Instead of the typical booth space at Postville Park, the Lincoln VFW has offered to take over that portion of the sale. The VFW will provide booth space, both inside and outside, for vendors that would like to set up. Forms for space can be picked up at the tourism office. Besides great vendors, the VFW will offer an array of concessions throughout the day and public restrooms.
The Humane Society of Logan County will also host a large sale at the Logan County Fairgrounds.
Logan Lanes will be a stop where garage sale attendees can grab a pork chop or rib-eye sandwich. Sandwiches will be served up there from 8 a.m. to 6 p.m. both days.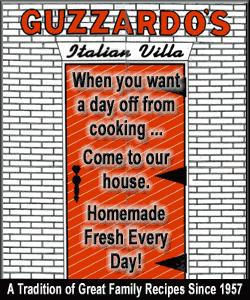 The weekend in and around Lincoln will definitely be full. Along with the sales throughout Lincoln, a first-ever geocaching event, Cache a Glimpse of Logan County, will kick off. Registration will begin at the Palms Grill in Atlanta on Friday, May 11. The event will continue through the weekend with lessons and drawings.
Evening entertainment will be plentiful throughout the weekend as well. Friday, May 11, the Logan Railsplitting Association will sponsor a barn dance at the Lincoln Park District Rec Center from 7 to 9:30 p.m. On Saturday, May 12, the Movie in the Park will once again play the Disney "Cars" movie free for families. The film will be shown in Postville Park at 8 p.m.
For more information on any of the weekend events, call 217-732-8687 or email admin@abe66.com. Information is also available on Facebook at www.facebook.com/
AbrahamLincolnTourismBureauOfLoganCounty.
[Text from file received from Abraham Lincoln Tourism Bureau of Logan County]