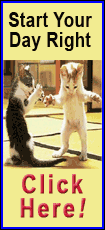 Illinois State (22-18, 7-5 MVC) fell 6-1 to DePaul Wednesday evening in a nonconference contest and has dropped five of its last seven games. ISU managed just two hits off Blue Demon starter Kirsten Verdun and scored its lone run on an RBI double by junior Lauren Kellar. Senior starter Megan Warner suffered the loss and fell to 8-6 on the season, allowing five runs on six hits in three innings inside the circle.

"DePaul has been playing very well recently," head coach Melinda Fischer said. "That had a lot of quality at-bats against Megan and later in the game against Sophia (Perez). The difference in the game was that they were able to get hits when they needed them. I thought the hits by Jhavon (Hamilton) and Lauren were going to spark us in the sixth, but it stopped soon after that."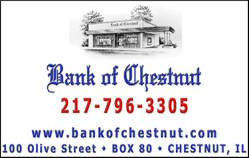 Heading into the weekend, the Redbirds sit fifth in the MVC standings, a game behind Drake (17-19, 8-4 MVC). Junior Jhavon Hamilton leads the Illinois State offense with a .333 batting average and is tied for the team lead with six home runs and 21 RBIs. Sophomore Laura Canopy and senior Liz Andrews are also hitting over .300 for the Redbirds, owning averages of .330 and .316, respectively. In the circle, senior Jordan Birch leads the pitching staff with a 1.76 ERA. The Monroe, Wash., native is 13-11 on the season with 134 strikeouts around just 27 walks and is holding opposing hitters to a .207 average in her 131 innings. Warner brings a 3.87 ERA into the weekend and has notched 36 strikeouts in 88 2-3 innings of work.

Drake was swept by Northern Iowa in conference play last weekend, before rebounding with a nonconference win over in-state rival Iowa State Tuesday in Des Moines, Iowa. The Bulldogs return 10 letter winners and seven starters from last year's squad and were tabbed sixth in the MVC Preseason Coaches' Poll. Drake is led by head coach Rich Calvert, who is in his ninth year at the helm of the Bulldog program and served as an assistant under Fischer at Illinois State from 1986-92.

"Drake has played a competitive schedule this season, and even though we do not know a lot about the current roster, we have to be ready to go," Fischer said. "I think both teams are looking to gain confidence after last weekend, and from our perspective we have to have the confidence to put some hits together and score some runs. I also think we have to have confidence in the fact that we can make a run at the conference title. It is not out the picture, but in order to really make a run for it, we have to take care of the teams that are ahead of us right now, and Drake is in that position."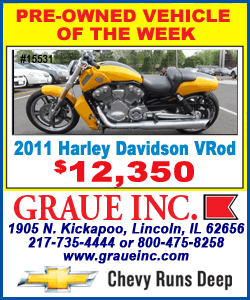 Offensively, Drake is hitting .245 as a team, with only one player, Hayley Nybo, hitting over .300. Nybo leads the team with a .314 average, five homers, 25 RBIs and a .539 slugging percentage and is one of three Bulldogs with eight doubles. Amy Pierce is hitting .288 with a team-best three triples, and Torey Craddock and Lindsey Vande Wall both boast .284 averages. Drake leads the Valley with 71 stolen bases this season, 19 more than any other league team. Vande Wall has swiped 18 bases to lead the team, and Pierce has been successful in 14 of her 16 stolen base attempts.
Jordan Gronewold and Rebekah Schmidt are the only two pitchers to throw innings for Drake this season and have combined for six shutouts and a 2.73 ERA. Gronewold has been the ace of the staff with a 13-13 record and 2.51 ERA in her 31 starts. The sophomore righty has fanned 140 opposing hitters in 159 innings. Schmidt has made the other six starts for the Bulldogs and has appeared 23 times out of the bullpen. The freshman righty is 4-6 on the year with a 3.18 ERA.

Illinois State and Drake have met 74 times on the softball diamond, and the Redbirds lead the all-time series 53-21. ISU took two of three games in last year's series in Des Moines, but the Bulldogs have won six of the last eight meetings.
The Redbirds will be attempting to "Pack the Park" Sunday, as kids will be invited to run the bases following the game, and the team will be available for a postgame autograph session. Ice cream sundaes will also be available for purchase as part of a "Sundae Sunday" promotion. Former Redbird greats Tiffany Prager and Cathy Peverly Stone will also be in attendance this weekend, as Prager will serve as a Redbird ambassador for Saturday's games and Peverly Stone will be the ambassador for Sunday's contest.
[Text from news release received from Dustin Hall, athletics communications, Illinois State University]