Battle of Shiloh and Donner Party topics of Wednesday program at presidential library

Send a link to a friend
[April 16, 2012] SPRINGFIELD -- The Civil War Battle of Shiloh and the departure of the ill-fated Donner Party from Springfield will be covered during a continuing education program for volunteers on Wednesday at 2 p.m. in the Abraham Lincoln Presidential Library Multi-Purpose Room. This program is also open free of charge to the public.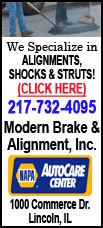 Dr. Mark DePue, presidential library historian, will give a PowerPoint presentation on the Shiloh campaign. His presentation will feature quotes from Civil War veterans, maps, photographs and illustrations, with a question-and-answer session following. The program was presented to a capacity crowd earlier this month at the presidential museum.

The Battle of Shiloh, Tenn., involving more than 10,000 Illinois troops in April 1862, shattered any illusions that Americans, both Union and Confederate, held about the war. Casualties from this one battle exceeded those of the Revolutionary War, the War of 1812 and the Mexican War combined.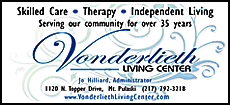 In the other portion of the Wednesday afternoon session, Don Springer, a descendant of members of the Donner Party, will discuss the expedition's departure on April 18, 1846, from Springfield, an event now marked by a plaque on the Old State Capitol Plaza.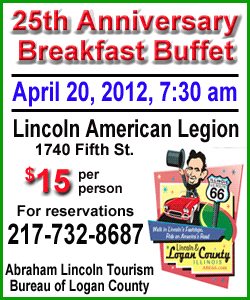 Several families left Springfield on a journey that day to begin new lives in the American West. The Donner Party ran into difficulty and became stranded in northern Nevada in late 1846. Rescuers reached the survivors in February 1847, at which time gruesome details of their survival reached the public and have fascinated people ever since.
Continuing education programs help the presidential library and museum's volunteers present history to the hundreds of thousands of visitors to the complex each year. For more information, visit www.presidentlincoln.org.
[Text from Abraham Lincoln Presidential Library and Museum file received from the Illinois Historic Preservation Agency]