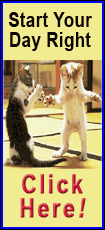 Simply letting each district see how others are cutting costs and then study whether to adopt the same approach could save $1 billion, the Classrooms First Commission claims.


The commission plans to officially release its recommendations Tuesday for public comment. The Associated Press obtained a copy in advance.


The commission, which includes legislators, educators, union leaders and others, rejected Democratic Gov. Pat Quinn's idea of requiring school districts to merge. The panel's "overwhelming consensus" was that consolidation should be considered case-by-case.


Commission members acknowledge that many of the ideas they're presenting have been discussed in the past without leading to any action. Still, they said the proposals could make a real difference in the cost of delivering education.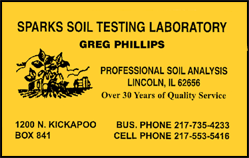 One recommendation is to use databases to compare spending in school districts, so administrators can see how other schools are successfully running on lean budgets. The commission said this approach cut costs 5 percent in an Ohio pilot project. If the same results were achieved statewide in Illinois, the savings could reach $1 billion, the panel reported.

"Where resources are thin, districts are looking for this information," said commission member Michael Jacoby, executive director of the Illinois Association of School Business Officials.

State government could help by making it easier and less expensive for districts to consolidate, the commission said. The state should also switch to a two-year budget cycle so that school administrators get a longer look at the funding picture.

Last fall, Quinn and lawmakers charged the bipartisan group with finding ways to be thriftier while improving educational results. That came after legislators rejected Quinn's call to merge the state's 868 districts into just 300, which he said would have saved about $100 million in administrative costs.

Schools have been spared deep cuts during Illinois' prolonged budget crisis. That could change this year, with the House and Senate considering reductions in Quinn's already-Spartan budget proposal. Many officials have taken up the call for "efficiencies" and "priorities" as a way to help schools make the most of the limited money available.
Quinn spokeswoman Brooke Anderson said the governor supports the goal of shifting money to students and away from bureaucracy, but she couldn't comment on the commission's suggestions because the governor had not yet received them.

"The governor wants to see lots of recommendations and options," Anderson said.
While rejecting forced consolidation of small districts, the commission does plan to encourage voluntary consolidation. It's calling for a new public works program to help build new schools for merged districts. It also proposes changes in state funding to make sure districts don't lose money by merging, as well as making it easier for regional trustees to dissolve tiny districts.

"What we found out is that you can't really force any district to consolidate," said commission member Linda Chapa LaVia, a Democratic state representative from Aurora. "Give them tools if they'd like to consolidate."

There are already 12 countywide districts in Illinois and another 16 counties with small and declining student populations, according to state and federal population projections through 2030.
Lt. Gov. Sheila Simon, head of the Classrooms First Commission, said another useful tool is "virtual consolidation" where districts with similar needs share resources, often through the Internet.
After presenting its tentative recommendations Tuesday, the commission plans on getting public input in April through hearings and the lieutenant governor's website. That feedback will be used to produce a final report due by July 1.

"Even if the state was able to provide more funding, which a lot of us think is needed, this is helping that money go further and prioritize those instead of administrative costs and overhead," said commission member Jonathan Goldman, representing Parent PAC.
[Associated Press; By SHANNON MCFARLAND]
Copyright 2012 The Associated Press. All rights reserved. This material may not be published, broadcast, rewritten or redistributed.