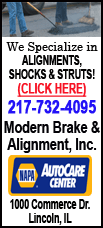 Today's highlight in history:
On April 17, 1937, the animated cartoon character Daffy Duck made his debut in the Warner Bros. cartoon "Porky's Duck Hunt," directed by Tex Avery.

On this date:

In 1492, a contract was signed by Christopher Columbus and a representative of Spain's King Ferdinand and Queen Isabella, giving Columbus a commission to seek a westward ocean passage to Asia.

In 1521, Martin Luther went before the Diet of Worms (vohrms) to face charges stemming from his religious writings. (He was later declared an outlaw by Holy Roman Emperor Charles V.)

In 1861, the Virginia State Convention voted to secede from the Union.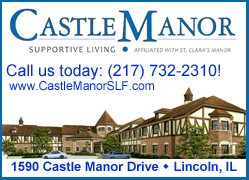 In 1911, the town of Palm Beach, Fla., was incorporated.

In 1941, Yugoslavia surrendered to Germany during World War II.

In 1961, some 1,500 CIA-trained Cuban exiles launched the disastrous Bay of Pigs invasion of Cuba in an attempt to topple Fidel Castro, whose forces crushed the incursion by the third day.

In 1969, a jury in Los Angeles convicted Sirhan Sirhan of assassinating Sen. Robert F. Kennedy. The First Secretary of Czechoslovakia's Communist Party, Alexander Dubcek (DOOB'-chek), was deposed.

In 1970, Apollo 13 astronauts James A. Lovell, Fred W. Haise and Jack Swigert splashed down safely in the Pacific, four days after a ruptured oxygen tank crippled their spacecraft while en route to the moon.

In 1972, the Boston Marathon allowed women to compete for the first time; Nina Kuscsik was the first officially recognized women's champion, with a time of 3:10:26.

In 1975, Cambodia's five-year war ended as the capital Phnom Penh fell to the Khmer Rouge, which instituted radical policies that claimed an estimated 1.7 million lives until the regime was overthrown in 1979.

In 1986, at London's Heathrow Airport, a bomb was discovered in the bag of a pregnant Irish woman about to board an El Al jetliner to Israel; she'd been tricked into carrying the bomb by her Jordanian fiance.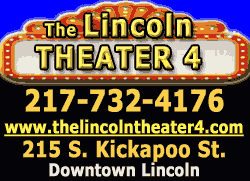 In 1997, former Israeli president Chaim Herzog (KHY'-ehm HEHRT'-zahg) died in Tel Aviv at age 78.

Ten years ago: Four Canadian soldiers in Afghanistan were killed when they were mistakenly bombed by an American F-16 pilot. (The pilot, Maj. Harry Schmidt, was later fined and reprimanded in a non-judicial hearing.) Secretary of State Colin Powell ended his 10-day Middle East peace mission after failing to get the cease-fire he'd sought between Israel and the Palestinians. A federal judge ruled the Justice Department couldn't interfere with Oregon's assisted-suicide law. (The law was ultimately upheld by the U.S. Supreme Court.)
Five years ago: A day after the Virginia Tech massacre, President George W. Bush visited the campus, where he told students and teachers at a somber convocation that the nation was praying for them and "there's a power in these prayers." In Rome, a U.S. soldier went on trial in absentia for the shooting death of Italian intelligence agent Nicola Calipari at an Iraqi checkpoint in March 2005. (However, a court later threw out the proceedings against Spec. Mario Lozano, saying Italy had no jurisdiction.) Actress Kitty Carlisle Hart died in New York at age 96.

One year ago: U.S. Secretary of State Hillary Rodham Clinton visited Japan, where she expressed confidence the country would fully recover from its tsunami and nuclear disasters. Actor Michael Sarrazin, 70, died in Montreal.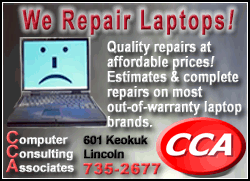 Today's birthdays: Composer-musician Jan Hammer (yahn HAH'-mur) is 64. Actress Olivia Hussey is 61. Actor Clarke Peters is 60. Rock singer-musician Pete Shelley (Buzzcocks) is 57. Actor Sean Bean is 53. Actor Joel Murray is 50. Rock singer Maynard James Keenan is 48. Actress Lela Rochon (LEE'-lah rohn-SHAHN') is 48. Actor William Mapother is 47. Actress Leslie Bega is 45. Actress Kimberly Elise is 45. Singer Liz Phair is 45. Rapper-actor Redman is 42. Actress Jennifer Garner is 40. Country musician Craig Anderson (Heartland) is 39. Singer Victoria Adams Beckham (Spice Girls) is 38. Actress-singer Lindsay Korman is 34. Actress Rooney Mara (Film: "The Girl with the Dragon Tattoo") is 27. Actor Paulie Litt is 17. Actress Dee Dee Davis is 16.

Thought for today: "A cynic is not merely one who reads bitter lessons from the past; he is one who is prematurely disappointed in the future." -- Sydney J. Harris, American journalist (1917-1986)
Copyright 2012 The Associated Press. All rights reserved. This material may not be published, broadcast, rewritten or redistributed.