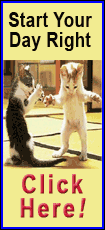 Be that as it may, we continued going ... hoping that somehow, some way the team would snap out of its funk, but it never did. In many ways it was the hardest season of any sport that we have ever covered. And of course it led to the dismissal of Bruce Weber as the head coach. If you were surprised by that move, you haven't been paying attention the last couple of seasons. As much as we were hoping things would turn around (as it's much easier to cover a successful team on the rise), a starving fan base was even more desperate for things to turn around. While the frustration reached epic proportions (and that's a story for another day), I think virtually everyone knew the road the program was going down.

That doesn't make it any easier. It was painful watching it spiral out of control and being helpless to do anything to stop it. At least when you are a player or coach, you feel like you can do something in the locker room or at practice that might stop the slump. Nothing could stop this team's demise. It didn't help that the schedule was brutal. And it seemed that the team was so snakebitten it could not find a break anywhere. At any rate, when it came to an abrupt end on a Thursday afternoon in Indianapolis, even that was not at all surprising. It was over.
Family members and friends have asked my thoughts on the dismissal of Coach Weber and the hiring of Coach Groce. I am still numb, so please take that under consideration as you read. I guess I would always preface any comments like that by first saying that no coach is perfect. A coach may try as he might, but no one in today's landscape will appeal to everyone in the fan base. It's actually a sad commentary on fandom these days, but we can't do anything about that.
First, I would say that Coach Weber is due an incredible amount of thanks. Despite whatever deficiencies and inadequacies he might have had, he did lead this team to its only national championship game appearance ever. I'm not going to elaborate on that except to say that I missed very few games that season and personally witnessed the last half-dozen or so. It was the greatest sports season of my life. We were euphoric and almost dumbfounded by the near-perfection we witnessed on the hardwood. Revisionist historians don't want to give Bruce Weber any credit for that team's success, stating that the players on that team were Bill Self's recruits. Or they will tell you that anyone could have coached that team to the Ed Dome. That's a bunch of blabber. I was there in Chicago when his team pulled off the miracle at the Rosemont. I was in St. Louis in a glass elevator high above the city of St. Louis where I saw tens of thousands of Illini fans deliriously dancing in the streets (many with no tickets for the games) ... so, he must have done something right. I'm just sayin'... .

That team was handled professionally by a veteran coach whose system matched the strengths of those particular players almost perfectly. You can criticize the man all you want, but as someone who witnessed the majority of the games that season and many of the practices, you will likely never see another season like that one if you live to be 150. I am not saying that that one season equates to giving the man a lifetime contract, but I do think he deserves way more kudos than many people want to give him.
As our own Greg Taylor wrote during Weber's last days on the bench, he also deserves great amounts of credit for not only graduating our players, but developing them off the court as well. He should also be remembered for his great involvement in community projects, for his help in fundraising and for his work with Coaches vs. Cancer, as well as for dozens of other things he did behind the scenes. He is simply a good man who does not deserve to be vilified. And, yes, we totally get that some of you don't like him, maybe never did, and are happy he is gone.
As someone who loves the Champaign-Urbana community in specific and central Illinois in general, I love the pride he took in our area and the fact that he tried to raise and fly our banner high nationwide. I liked how he and his players would show up for games featuring our other sports teams on campus. He tried to do the right things and tried to be a good role model for our student-athletes. I know that all that takes a back seat in today's world that usually is only concerned with wins and what have you done for me lately.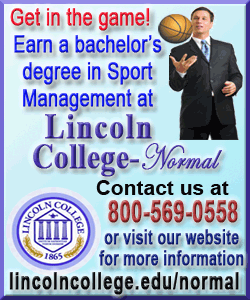 As an LDN representative, I'm sure that you would probably be stunned and shocked to know that we are not recognized at Big Ten venues like ESPN or CBS personnel are. However, Coach Weber always treated us like we were big time and answered our questions sometimes after press conferences had ended -- to give us extra time. He treats everyone with respect and just embodies goodness wherever he goes. Since we got the unbelievable chance to travel to some of the many venues Illinois' basketball team visited through the years, we saw firsthand how Coach Weber, his staff and his players interacted with the public in many different settings. All I can tell you is that I would have wanted no other person in that role. He was all class, all the time.
With all that being said, I am not an apologist who thinks that everything should be overlooked. For whatever reason, it just was not working on the court, and a change had to be made. Greg and I have our own sons involved in hoops right now, and the game has changed and is changing at almost breakneck speed. We will have to get used to those changes. I don't like many of the changes that I am seeing and am kind of glad that I am no longer playing or coaching. The margin for success in a win-satiated culture is so narrow that fewer and fewer candidates are going to pass the muster in the years ahead.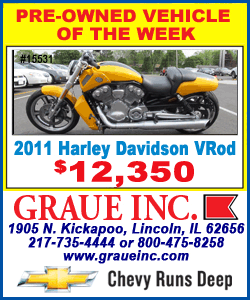 So, enter... Coach Groce. I know a little bit about him, as I sat next to him a couple of times at some tournaments, but I am sure that he would not remember me. I will write more about him and our program in the future, but my initial reaction is that I think he will be a hard worker. He knows our league well from his time as an Ohio State assistant, and he should know what it will take to be successful. My only fear is that the league seems to have gotten a lot better in the last two seasons, and that may mean it will take us even longer to compete with the elites, when you consider that it usually takes any coach two to three seasons to get up to speed.
Here's what I can tell you after my brief visit to New Orleans for the Final Four (I still bet that the LDN is one of the smallest media outlets to ever cover major championship sporting events -- so we've got that going for us). We didn't get to talk to nearly as many coaches as we normally do, but the general consensus was that we hired a good guy and we lost a good guy at the same time. While coaches are just generally more sympathetic to their brethren when they see a colleague dismissed, they just felt like it could have been handled in a much more positive manner, and I have to agree with that. But at the same time, coaches seem to be excited for us, as they felt that Coach Groce will do a good job for us IF our fans are patient, get behind him, and encourage and support him. Judging by what we have all witnessed regarding the treatment of Coach Weber over the last two seasons and on his recent exit, LDN's advice to Coach Groce is that it may be a long pull uphill.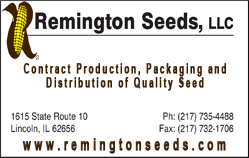 Whether you agree with our position on these matters is immaterial because no matter what ... it is time to move on! Welcome, Coach Groce ... and GO, ILLINI!
[By JEFF MAYFIELD]
Respond to the writer at jmayfield@ctitech.com.