Frost and freeze damage is apparent
By John Fulton

Send a link to a friend
[April 18, 2012] It was quite an interesting twist getting a hard freeze with not much frost, and then some frost on the next day. Why not much frost? Well, there really wasn't much moisture to produce the frost. The second day of cold weather, we didn't have much frost until the humidity came up around 6:30 or later. The result is damage to many plants, and the actual damage is caused by the plant's cells rupturing from being frozen.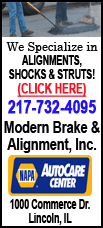 Most damaged was new growth on many perennials and tender crops. Some of the more noticeable problems were on evergreens, where the new candle growth was killed. Of course, grapes really got hit, and so did some of the trees just leafing out, such as walnuts and sycamores. Many of the normally frost-tolerant garden plants were actually frozen back to the ground.

The only really good thing that could have come from it was some damage to flowering or developing sweet gums, but don't hold your breath on that one.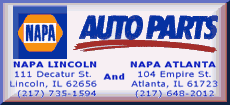 One thing to definitely check is rhubarb. If you notice brown or black around the leaf edges, it is probably best to pull those stalks and wait for regrowth to harvest. The freeze damage of rhubarb leaves releases a toxin back into the leaf stalks, and they are poisonous. It's best to be safe, so "when in doubt -- throw it out" becomes the golden rule.
What can you do about the damage? Well, the best thing to do is wait and see. Most plants in the perennial and frost-tolerant groups will begin regrowth in four to eight weeks. If you happened to put out some tender crops, such as tomatoes, well ... you probably got to practice on the first batch.
Ticks
The wacky weather has many unintended consequences. If you have an outdoor pet, you may have noticed an unusually early and large number of ticks are out and about. Anyone who has been out in tall grass or wooded areas can probably attest to that as well.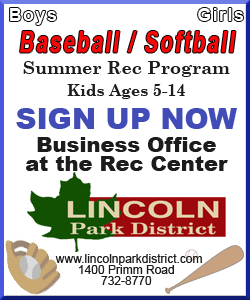 Ticks are large, flattened mites that feed as parasites on mammals, birds and reptiles. They hatch from eggs into six-legged larvae that locate hosts and feed before dropping off the host and molting into eight-legged nymphs. Nymphs locate hosts, feed and drop off to molt into eight-legged adults. Adults also locate hosts on which to feed. Males may stay on the host, mating with females coming there to feed. Females engorge on blood to several times their original size, drop off the host and lay hundreds of eggs. With each tick having to find three hosts in its lifetime, many ticks starve before reproducing, although ticks can survive for long periods without food.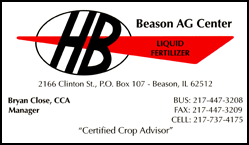 Pay particular attention to pets in wooded areas or areas with tall grass. Use preventive products when possible. Carbaryl dust may be used on pets and their sleeping areas to help control ticks and fleas. Mosquito and tick repellents containing DEET can be used on clothing and body parts for people, but not pets. Permethrin can be used on clothing only, and not sprayed on the body. Be particularly careful of permethrin around cats and dogs, as it can be lethal.
[By JOHN FULTON, University of Illinois Extension]