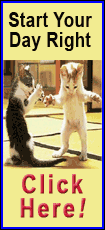 But what would one expect?


Walker, a Republican who faces a recall election, signed into law Act 10, which largely removes the ability of unions to use collective bargaining. He was in town to speak as part of a lobby day event sponsored by Illinois Chamber of Commerce and National Federation of Independent Business, both business advocacy groups.


"We just want to tell Scott Walker to go home. There is no place for him in Illinois," said Angie Meneghetti, one of the protesters who lined the streets and sidewalks outside the President Abraham Lincoln Hotel downtown where Walker spoke.


Meneghetti is a member of the Springfield Education Association, which represents about 1,200 educators.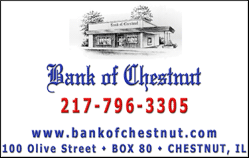 "Collective bargaining decides pretty much most of our daily duties -- our duties with the students, our duties with the administrators, pretty much our whole job," she said.

The message to Walker varied little.

"This is Illinois," said Mack Julion, president of the National Association of Letter Carriers, with 46 locals in Illinois. "This is a blue state. This is a worker state. We don't need those kinds of policies here in Illinois. We sit down at the table. We negotiate. We bargain."

Reprise after reprise.

"It's the only voice for working employees anywhere," said Chuck Stout, a member of the American Federation of State, County and Municipal Employees, a public union with 100,000 active and retired members. "We have a lot of laws on the books right now to protect workers all over the United States. But at the end of the day, those laws are vacuous without a union."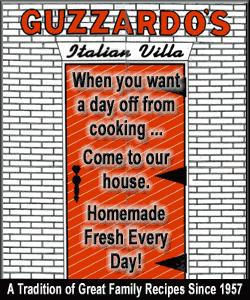 Doug Whitley, Illinois Chamber of Commerce president, said Walker was invited because of his experience in addressing Wisconsin's budget deficit.
"The public-employee unions in the state of Illinois have got to recognize that the situation they had in the past is going to change, and we cannot sustain the trajectory we have been on," Whitley said.

The Wisconsin Legislature last year approved increasing the amount public employees pay toward their pensions. The new law requires workers to pay 5 percent to 7 percent; workers had paid less than 1 percent before the legislation.
Stout said he wants the Illinois General Assembly to remember its promises to union workers.

"Our members in this state paid their pensions every paycheck, rain or shine, whether they were in financial problems or whatever the case may be," he said. "They took that 4, 6 or 8 percent out of their paycheck every single payday. It was the state of Illinois that didn't hold up their end of the bargain."
[Illinois Statehouse News; By STEPHANIE FRYER]