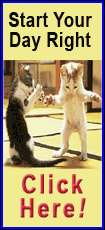 After the roll call, Mayor Keith Snyder asked that everyone in the chamber observe a moment of silence in memory of George Dahmm and Ernie Edwards, both of whom died in the week since the last council meeting.

Following the Pledge of Allegiance to the flag, Snyder read a brief thank-you note from Dr. Steven Kottemann for the letter of appreciation written and signed by all the aldermen at his retirement.

Next, Snyder said that Wanda Lee Rohlfs of Main Street Lincoln was present to address the council.

Rohlfs said she had stopped by the council meeting to update aldermen on some of the activities Main Street will host in the next few months.

She began with the Grand March the evening of May 5. Rohlfs said that in addition to prom attendees taking their annual walk down the south steps of the Logan County Courthouse, local businesses will also have some special events.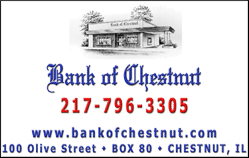 She said there will be "red carpet sales" at some stores, and professional photographer Jennifer Brickey will do some special photographs.
On May 12, Main Street will observe National Train Day at the Amtrak depot. Main Street volunteers and others who wish to attend should be at the station at 6:45 a.m. The first train is set to arrive at 7 a.m. Those getting on and off at the Lincoln stop will be treated to fresh doughnuts, goodie bags, stickers and information on the history of trains.
She said there is also going to be a drawing this year. There will be a hat with tickets inside, marked with "0" or a "1." Folks who draw a "0" will be given a quarter; those who draw a "1" will be given a dollar.
May is National Historic Preservation Month. In observance, Main Street will give special recognition to a century-old building in downtown Lincoln: the Edward Madigan Post Office.
Rohlfs said the construction of the post office began in 1910 and was completed in 1912. As a point of interest, she said the way the federal government monitored progress of construction sites in those days was through photographs. During the construction of the post office, a photo was taken once a month, and the post office has copies of those photos.
Rohlfs said special news releases about the post office will be sent out during May.
In addition, this year's city Christmas ornament will depict the post office, and the mail theme will be used in the Christmas parade as well.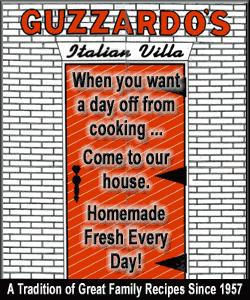 On June 30 there will be a special celebration of the post office, and Rohlfs said the annual Christmas ornament will be available for sale then. This date also coincides with the annual Honest Abe's Barbeque Cook Off.
Another event on that date will be an art auction hosted by the Lincoln Art Institute.
The Main Street Lincoln organization is working on a new brochure about the downtown area, but they've run into a bit of a snag. Rohlfs said when they started comparing information they had on local buildings with a book written by local historian Paul Gleason, they found some discrepancies. She said they are working on getting the correct the dates when buildings were constructed.
She also noted they are having trouble finding information on one building in particular. The current location of Abe's Carmelcorn Shoppe on North Kickapoo was built as the Lincoln Knights of Columbus Hall. Rohlfs said it is believed the building was constructed in 1910. She's hoping someone will have information about the building and even pictures of it when it was the Knights of Columbus.
May 20-26 is National Small Business Week. Rohlfs said Main Street is planning a breakfast to take place during that week, but the date has not yet been set.
Rohlfs also mentioned the Railsplitter Antique Auto Club Cruise for St. Jude's will be on June 23.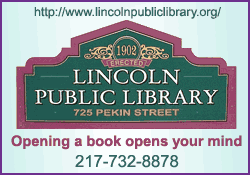 Finally, Rohlfs said she is planning one out-of-town trip in the near future. There is an annual Illinois Tourism Day in Chicago each spring. It is a day trip, when Rohlfs usually takes the train to Chicago, spends the day at a booth promoting Lincoln as a great place to visit and returns home that same day.
Before leaving the meeting, Rohlfs said that in the future she would ask for street closures for some of the events planned, and that Main Street provided an annual certificate of insurance to the city for the organization's activities.
[By NILA SMITH]