Katherine Hepler
Lincolnite Katherine Hepler was recognized by the board in December for her outstanding year of golfing accomplishments. Katherine has been playing golf since the age of 3, led her high school team to the state championship and claimed the individual champion title. She's also highly accomplished on the summer open tournaments.
A University High School senior, she has signed to play golf for the University of Missouri, Columbia.
Hartem volleyball team
Continuing to be a powerhouse in girls volleyball, the board recognized Hartsburg-Emden volleyball team members Adreanna Vetter, Lexi Strange, Kaylee Beekman, Erin Lessen, Emma Moats, Alexis Huffman, Devin Watt, Hunter Langley, Ellie Bennis, Ashley Zinser, Hope Moos, Maddie Shawgo, Emme Olson, Kassy Eskew, Tearaney Eads, Hanna McMullen, Shyanne Conrady, Anna Hayes and Lexi Barry, as well as coach Jennifer Hayes on the outstanding achievements by their teams.

The 7A Hartem volleyball team had a 21-6 season record this year, and the 8A girls had a 24-4 record. Both the 7A and 8A volleyball teams took first place in Illinois Elementary Sports Association competition this spring.
Zion Lutheran School girls basketball team
Zion Lutheran School girls basketball team members Anna Sielaff, Hailie Williams, Danielle Burgrabe, Gabbie Cox, Brooklyn Hermes, Lexie Groves, Lizzie Ford, Anna Walters and Rachel Lockenour and coaches Todd Koehler and Bob Cox were recognized for their team's outstanding achievements.
The team has excelled for the past two years, with the Lady Eagles completing their 2011-2012 season with a 25-7 record, including winning the 16-team Edwardsville-Trinity Lutheran School Tip-Off Tournament in December for the second year in a row, fourth place at the Lutheran Schools State Tournament of Champions in 2011 and again on March 4, 2012.
Lexie Groves and Hailie Williams were chosen for the state all-tournament team.
Lincoln College wrestling team
Finishing their 2011-2012 season with a 9-3 record and third place win at the National Junior College Athletic Association Division II nationals, the Lincoln College wrestling team and coach Steven Bradley were congratulated on the team's achievements.
Six members of the team were chosen as all-Americans: Michael Johnson, at 197 pounds, first place; Ethan Raley, at 141 pounds, second place; Mark Marianovich, at 149 pounds, third place; Matt Dwyer, 184 pounds, third place; Mike Togher, 157 pounds, seventh place; and Gabe Berry, heavyweight, seventh place.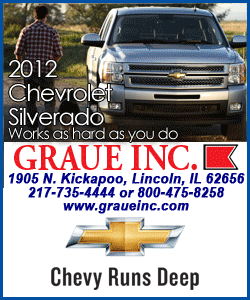 LC soccer player Edwin Moalosi
Soccer player Edwin Moalosi was selected as first-team all-American by the National Junior College Athletic Association tournament in Phoenix, Ariz., this school year.
Moalosi played soccer in his native Botswana before coming to Lincoln College, where he is known as a hard worker, great leader and outstanding athlete on the soccer field. As a midfielder, Edwin scored 21 goals for Lincoln College this season and had 14 assists.
Lincoln College basketball player Brandon Pullman
Brandon Pullman, a 6-foot-6 sophomore from Rock Island, played forward for the Lincoln College men's basketball team this season as one of the top scorers. He was selected for the all-conference first team by the Mid-West Athletic Conference and as a third-team all-American by the National Junior College Athletic Association this year.
Lincoln College swimmers Maggie Rea and Paula Carvajal
Maggie Rea of Parsons, Kan., and Paula Carvajal of Bogota, Columbia, excelled as members of the Lincoln College swimming and diving team this year.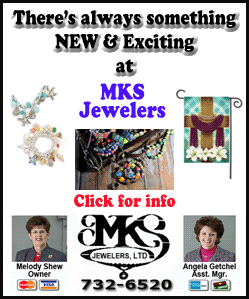 Carvajal set two new Lincoln College school records last school year and three new school records this year as a member of the relay teams for the 200 and 400 free relays and the 200 medley relay. She placed second in the nation in the 200-meter breaststroke at the National Junior College Athletic Association competition.
Maggie Rea set four new Lady Lynx swim records for the college last season and three new school records this season, including the 1,000 free, the 1,650 free, the 400 IM and the 400 free relay. She placed second in the nation in the 1,650-meter freestyle.
[LDN]