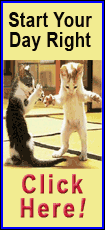 Head coach Brock Spack knows what his players are going through, but he hopes they continue to work through the adversity and continue to get better for the remainder of camp.

"At this point in camp it becomes a grind for the players," Spack said. "We hold physical practices, and bumps and bruises begin to mount. In the fall, it's a bit different because we add a lot of young players to the mix and walk-ons, so the numbers are greater and the players have to take fewer reps. However, right now we have to work with what we have, and it's up to the players to maintain their focus and fight through to give their full effort in the final three workouts."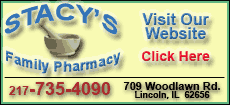 The Redbirds focused heavily in the red zone once again and began the team session with a red zone blitz drill. The defense dominated early on, with sacks by Will Davis, Evan Frierson and Colton Underwood. That was followed by an interception by Ezra Thompson on a Matt Brown pass, and Justin Lane was later picked off by Dontae McCoy. The offense got the last laugh when Adam Pittser connected with Donovan Harden for a touchdown to cap off the drill.

The 7-on-7 period also found its way to the red zone, and the defense was stout once again. Brown was forced to throw a pair of passes away due to strong coverage in the secondary early on, before Cameron Meredith took his shot and went 3 for 3 with completions to Milton Colbert and Nick Bellamy. Justin Lane later had his turn and also went 3 for 3, with completions to Brian Athey and Phil Dudley.
The defense answered, as McCoy batted down a pair of passes during the ensuing plays, as did Austin Davis and Pat Meehan. Following another pass breakup by Adam Rebholz, Brown righted the ship and ended the drill with back-to-back touchdown passes to Harden and James O'Shaughnessy.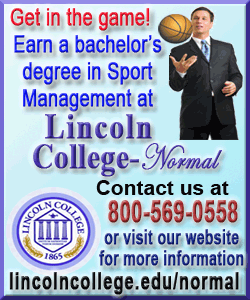 Cameron Hunt got the offense off to a quick start during the final drill of the day. Hunt broke loose for a 30-yard touchdown run up the middle during the team red zone session to put the defense on its heals early. Thompson quickly answered for the defense four plays later, as he intercepted his second pass of the day to put an end to drive led by Meredith.

The first-team unit struck back with a 24-yard touchdown pass from Brown to O'Shaughnessy, but the seesaw battle continued on the next drive when a breakup by Matt Goldsmith and another sack by Will Davis forced the three-and-out. Brown capped off the day on a high note for the offense with a 10-yard touchdown pass to Lechein Neblett before the whistle blew to signal the end of practice.
The Redbirds will continue their spring workouts with a scrimmage Saturday morning, which is closed to the public.
[Text from news release received from Michael Williams, Illinois State University]