Today's highlight in history:
On April 21, 1962, the Century 21 Exposition, also known as the Seattle World's Fair, opened. President John F. Kennedy spoke briefly to the event by telephone from Palm Springs, Fla., where he tapped a gold telegraph key to signal the official start of the six-month fair.

On this date:

In 1509, England's King Henry VII died; he was succeeded by his 17-year-old son, Henry VIII.

In 1649, the Maryland Toleration Act, which provided for freedom of worship for all Christians, was passed by the Maryland assembly.

In 1789, John Adams was sworn in as the first vice president of the United States.
In 1836, an army of Texans led by Sam Houston defeated the Mexicans at San Jacinto, assuring Texas independence.

In 1910, author Samuel Langhorne Clemens, better known as Mark Twain, died in Redding, Conn., at age 74.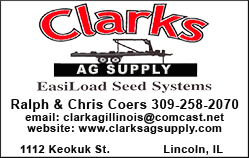 In 1918, Baron Manfred von Richthofen, the German ace known as the "Red Baron," was killed in action during World War I.

In 1930, a fire broke out inside the overcrowded Ohio Penitentiary in Columbus, killing 332 inmates.

In 1955, the Jerome Lawrence-Robert Lee play "Inherit the Wind," inspired by the Scopes trial of 1925, opened at the National Theatre in New York.

In 1960, Brazil inaugurated its new capital, Brasilia, transferring the seat of national government from Rio de Janeiro.

In 1972, Apollo 16 astronauts John W. Young and Charles M. Duke Jr. explored the surface of the moon.

In 1986, a rediscovered vault in Chicago's Lexington Hotel that was linked to Al Capone was opened during a live TV special hosted by Geraldo Rivera; aside from a few bottles and a sign, the vault turned out to be empty.

In 1992, Robert Alton Harris became the first person executed by the state of California in 25 years as he was put to death in the gas chamber for the 1978 murder of two teenage boys, John Mayeski and Michael Baker.

Ten years ago: In a huge upset in French politics, extreme-right leader Jean-Marie Le Pen qualified to face incumbent Jacques Chirac in the runoff for French president. (Chirac ended up winning.)

Five years ago: The Fallujah, Iraq, city council chairman (Sami Abdul-Amir al-Jumaili), a critic of al-Qaida who had taken the job after his three predecessors were assassinated, was himself killed by attackers in a passing car. American billionaire Charles Simonyi returned to Earth from a dream voyage to the international space station, riding a Russian capsule to a soft landing in Kazakhstan. Professional sailor Reid Stowe and his girlfriend, Soanya Ahmad, set off from North Hoboken, N.J., on a 1,000-day, nonstop globe-girdling cruise. (Ahmad abandoned the cruise in Australia in February 2008, saying she was plagued by seasickness and suspecting she was pregnant; Stowe completed the journey as he arrived in New York on June 17, 2010 and met his toddler son, Darshen, for the first time.)

One year ago: President Barack Obama announced the Justice Department was assembling a team to "root out any cases of fraud or manipulation" in oil markets that might be contributing to $4 a gallon-plus gasoline prices. Sen. John Ensign, R-Nev., announced he would step down amid a developing ethics probe while insisting he'd done nothing wrong. Japan sealed off a wide area around the radiation-spewing Fukushima power plant to prevent residents from sneaking back to homes they'd quickly evacuated. Jess Jackson, 81, founder of the Kendall-Jackson winery, died in Geyerville, Calif.

Today's birthdays: Britain's Queen Elizabeth II is 86. Actress-comedian-writer Elaine May is 80. Actor Charles Grodin is 77. Singer-musician Iggy Pop is 65. Actress Patti LuPone is 63. Actor Tony Danza is 61. Actress Andie MacDowell is 54. Rock singer Robert Smith (The Cure) is 53. Rock musician Michael Timmins (Cowboy Junkies) is 53. Actor John Cameron Mitchell is 49. Rapper Michael Franti (Spearhead) is 46. Rock singer-musician Glen Hansard (The Frames) is 42. Comedian Nicole Sullivan is 42. Football player-turned-actor Brian White is 39. Rock musician David Brenner (Theory of a Deadman) is 34. Actor James McAvoy is 33. Actor Christoph (cq) Sanders (TV: "Last Man Standing") is 24.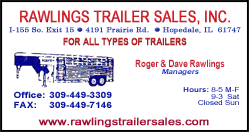 Thought for today: "I try to avoid looking forward or backward, and try to keep looking upward." -- Charlotte Bronte, English author (born this date in 1816, died in 1855)
Copyright 2012 The Associated Press. All rights reserved. This material may not be published, broadcast, rewritten or redistributed.