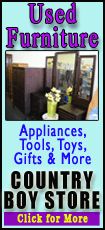 The visitors were led by Dr. Harald Becker, a pharmacist and Rotarian team leader from their area. Becker was especially interested in the Mount Pulaski phone book, which listed many German family names, including his surname in several listings.

The group's first request was a tour of the Mount Pulaski Courthouse to learn more about our 16th president, Abraham Lincoln. They were amazed to hear that Lincoln and other lawyers spent six months out of the year riding horseback -- some had horse and buggy -- over 450 miles to 15 different county seats along the Illinois 8th Judicial Circuit. Mount Pulaski was the one between Bloomington and Clinton from the spring of 1848 through the fall of 1855.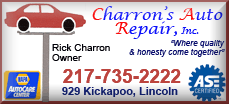 The visitors then walked across the street to Buff's Restaurant to join the Mount Pulaski Rotary Club for a luncheon and discussion of who everyone was. They highlighted their presentation of "who we are" with a PowerPoint show that revealed their town of birth, town of study and work, their type of work, family, and hobbies. It also included some interesting facts on the industrial efforts of their particular town or city and a historical note or two on their particular town or area. Several enjoyed telling of their soccer ("football") playing days and their current interests in hiking, camping, photography and art. Each explained in some detail their job descriptions and what their particular company currently offers.
One of the visitors was from Poland and had moved to Germany for her workplace. She was delighted to hear about Mount Pulaski's namesake, Gen. Casimir Pulaski, an American Revolutionary cavalry soldier who lost his family estate in his homeland of Poland through local warfare and soon after came to America with about 10 of his troops, their horses and armaments.
Upon recommendation of Gen. George Washington, Pulaski was immediately given the rank of brigadier general. He and his cavalry unit distinguished themselves at several important battles along the Atlantic seaboard. The visitors were surprised to hear that Gen. Pulaski was recently (2009) made the seventh "Honorary Citizen" of the United States, joining Winston Churchill, Gen. Lafayette and Mother Theresa.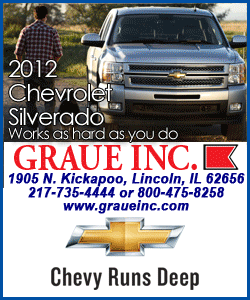 It was also pointed out that the USS SSBN-633 Casimir Pulaski ballistic missile submarine was launched in 1964 and served the U.S. Navy for 30 years.
The visitors were informed that one of the town founders chose the name of Pulaski since his father had fought with Washington at the battle of Brandywine Creek, where Pulaski and his warriors interceded to help Washington and his men escape from being further routed and destroyed following their loss to the British in the battle there.
Dr. Phillip Gillian of Lincoln Rotary was the visiting group's guide to Mount Pulaski and Springfield. Wally Kautz, director of the Mount Pulaski Courthouse, provided the courthouse tour.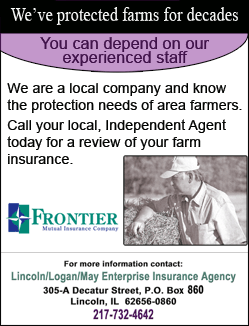 Rebecca Drake, Mount Pulaski Rotary president, welcomed the visitors and explained that the club was founded in 1936. She led the gathering in the Pledge of Allegiance and the recitation of the Rotarian "4-Way Test of the Things We Think, Say or Do." Pastor Rachel Stockel of the United Methodist Church, who is a Mount Pulaski Rotarian, led the grace.
International Rotary Group Study Exchange provides travel grants for teams of professionals ages 25-40 to participate in cultural and vocational exchanges in other countries.
[Text from file received from Phil Bertoni]