With the series victory, the Redbirds improved to 22-14 overall and 4-7 in the Valley.
ISU senior Kenny Long, who typically serves as the team's closer, took the start for the Redbirds after the multiple injuries to the pitching staff. Long responded with seven strong innings, the longest outing of his career, and posted his first win of the season. He allowed five hits and five runs, but only three were earned, while striking out seven and walking two batters.

ISU took the early lead with a six-run inning in the second. With the Redbirds leading 2-0, Ty Wiesmeyer forced the big inning by clearing the bases on a double to give Illinois State a 5-0 advantage. Wiesmeyer finished with a game-high four runs batted in, all in bases-loaded situations. On the season, Wiesmeyer is now batting 6 for 10 with the bases loaded and has 17 RBIs. Wiesmeyer also scored in the second when Kevin Tokarski drove him home with a single.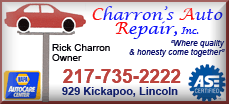 Bradley (20-16-1) starter Patrick Flanagan was pulled in the second inning and pitched one frame on the day. He only allowed one hit but surrendered four runs, three earned, and walked two batters.

In the third inning, ISU added to its lead thanks to Eric Aguilera's first career triple to open the frame. Aguilera scored on a groundout by Mike Hollenbeck. Wiesmeyer drove home his fourth run of the game on a fielder's choice, which plated Matt Mirabal, who was hit by a pitch earlier in the inning.

Bradley cut into the lead with four runs in the top of the fourth. Two of the runs came off a Bob Schuch two-run home run, but those were unearned after Aguilera dropped the would-be third out of the inning in right field. The Redbirds responded with another run in the bottom of the inning when Hollenbeck drove home Kyle Stanton on a sacrifice fly.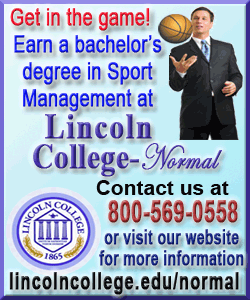 The single run Bradley added in the sixth inning was forgotten after the Redbirds posted four more runs in the seventh for the game's final score. The big shot in the inning was Zach Johnson's three-run home run over the right-field wall.

ISU's Jeremy Rhoades pitched the final two innings of one-hit ball to secure the win. Aguilera finished with four hits, while Wiesmeyer and Tokarski each posted two hits.

Illinois State will complete its four-game homestand Tuesday, when the Redbirds host No. 16-ranked Purdue at Duffy Bass Field. First pitch is scheduled for 4:30 p.m. It is "Buck Day" at the ballpark, with $1 hot dogs and $1 soft drinks.
___
[Text from news release received from Todd Kober, associate athletics director, Illinois State University]