Lincoln Elementary School District 27 recognizes its most distinguished graduates

Send a link to a friend
[April 23, 2012] Lincoln Elementary School District 27 hosted its first "Graduate Recognition Dinner" on Saturday to honor individual achievements of graduates. Approximately 150 graduates and guests from across the country were on hand for the celebration.
Honored graduates were selected by a committee consisting of members of the board of education, teachers and members of the community.

Individuals honored are graduates of Lincoln District 27 or its predecessor public schools who have made their mark in one of the following areas:
Business, industry, entrepreneurship

Entertainment, arts, sports

Service professions such as education, religion, politics, law, medicine, research, military

Community service
Six graduates were selected to receive the Most Distinguished Graduate Award because of their outstanding contributions to the arts, for academic excellence, for leadership in business and the community, for generous philanthropy, and for service to our country:
Langston Hughes
Class of 1916
Poet, playwright, novelist

Armin Meyer
Class of 1927
U.S. ambassador and diplomat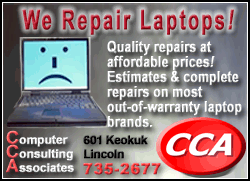 Robert J. Woods
Class of 1934
Attorney, philanthropist

William E. Gossett
Class of 1937
Business and civic leader

John Guzzardo
Class of 1961
Business and civic leader

Lynn L. Carpenter
Class of 1987
Faculty member at the University of Michigan
Honored graduates:
Josh Allison

Jean Anderson

Jonathan Anderson

Ronald O. Armbrust

Elaine Aue

Katie Bailey

Rebecca Bailey

Amy Bates

Blinn Bates

William B. Bates

Brad Boss

Roger Boss

Garland Brinner

Dean Broughton

Brenda Buchweitz

Rebecca Cecil

Valerie Dehner

Karen DeJarnette

Jaye Diersing

Renee Dreusicke

Emily Elam

Peter J. Frantz

Daniel Fulscher

James Grimaldi

William Gilbert

Joseph Hackett

Terry Harsha

George Henrichsmeyer

Darold Leigh Henson

Lesli Hoagland

Albert Hoover

Lane Hullinger

Richard Hurley

Laura Irwin

Leonard Janet

Eugene Johnson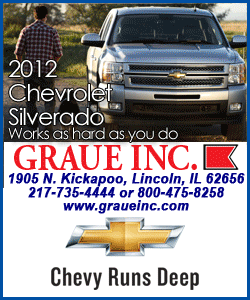 Ann Kidd

Michael Kidd

Jeffrey Leesman

Jonathan Leesman

Keith Leesman

Evelyn Logan

Lee Logan

Edna Mara

Natalie Marquez

James Moriearty

Scott Moriearty

Cathy Parker

Jacqueline Petty

Eric Plotner

Greg Plotner

Kent Plotner

William Post

Eric Robinson

Ty Rohrer

Susan Rohrer

Jon Row

Michelle Ryan

Pamela Schreiner

Thomas Seggelke

Orvil Shaffer

Don Sielaff

Janice Sielaff

Darrell Sisk

Keith Snyder

Henry A. Spellman

Sara Stuckey

Thomas Trigg

Eboni Webb

James Webb

J.D. Welsh

Marilyn Willmert

Darin Wilmert

David Wilmert

Kaye Wilmert

Melissa Wilmert

Meredith Wilmert

Robert H. Wilmert

W. James Wilmert

Ann Witting

William Workman

Ginger Yeazle

Tom Zurkammer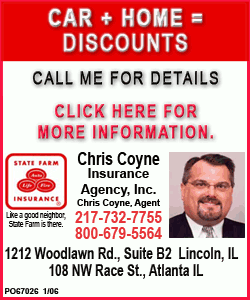 Information about each of these graduates will be incorporated into a media presentation that will be displayed on a monitor to be installed in a highly visible location in the Lincoln Junior High School. The media presentation will be a visible incentive to current LJHS students that they, like the honored graduates, can be successful in their careers and community service. The media presentation will also be available on the district website.
Lincoln Elementary School District 27 welcomes and encourages nominations from the public of distinguished graduates to be honored at future celebrations. Nominations can be made online through the district website, Lincoln27.com. Nomination forms are also available at the district office, 304 Eighth St. in Lincoln.
[Text from news release from Lincoln Elementary District 27]