Honored by Lincoln District 27
with Most Distinguished Graduate Award
Armin Meyer
Class of 1927
U.S. ambassador and diplomat

Send a link to a friend
[April 23, 2012] Armin Meyer is one of six people chosen for the Most Distinguished Graduate Award from Lincoln Elementary School District 27. Before the recognition program on Saturday, Lincoln Daily News received introductory documents prepared for the occasion. Below is a copy of the biographical material on Meyer: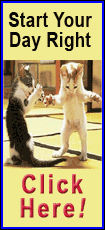 (Copy)
Armin Meyer came to Lincoln to live with three Aunts when he was 11 years old. His Mother had died when he was 3. His father and grandfather were Lutheran pastors and Mr. Meyer's father was the original pastor of both the Zion Lutheran Church and Immanuel Lutheran Church in Lincoln. Mr. Meyer was a student at Central School and graduated from there in 1926.
Upon graduation as valedictorian from Lincoln Community High School in 1931, he enrolled at Lincoln College and as a teenager worked at Alvey's Drug Store. He graduated from Lincoln College in 1933 with an Associate's degree in Science. In 1969, Lincoln College awarded him an honorary doctor of Laws degree and later he served for 30 years as an honorary trustee of the College.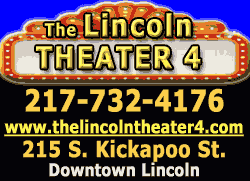 He attended Capital University, a Lutheran Seminary, and graduated with a Bachelors degree. He continued his education at Ohio State University and in 1941 earned a Master's Degree in Mathematics.
From 1940 to 1942 Mr. Meyer was a public relations officer and assistant professor and dean of men for Capital University.
Armin Meyer's distinguished career in public service spanned more than thirty tumultuous years of hot and cold war, beginning in World War II with a secret mission to Eritrea. In postwar Foreign Service, he served in Afghanistan, and his twenty-year involvement in the quest for Middle East peace included postings in Baghdad, Beirut, and in Washington, D.C. in the State Department's Near East Bureau, where he dealt with Nasserism, Hawk missiles, and Arab refugees.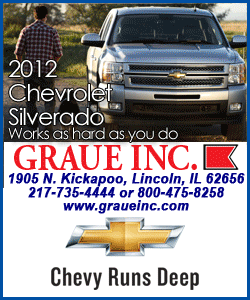 Mr. Meyer served as President Kennedy's ambassador to Beirut, assisting in Lebanon's first peaceful presidential transition; as President Johnson's ambassador to the Shah's Iran, dealing with arms, oil, and the Gulf median line challenges; and as President Nixon's ambassador to Japan where he presided over negotiations for Okinawa's reversion to Japanese administration, which ensured the extension of the U.S.-Japan mutual security treaty. He also worked to mellow the shock of the Japanese Government following Nixon's landmark trip to China. He served as the State Departments first coordinator for combating terrorism, a position created following the killing of 11 Israelis at the Munich Olympic Games.
Ambassador Meyer wrote a book published in November of 2003, called Quiet Diplomacy: From Cairo to Tokyo in the Twilight of Imperialism.
Following an illness, Ambassador Meyer died on August 13, 2006 at the age of 92.
We honor Armin Henry Meyer, a 1926 graduate, by placing his plaque on our Wall of Distinction.
[Text copied from file received]