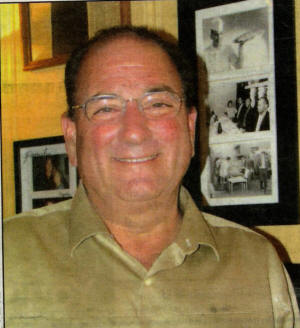 Honored by Lincoln District 27
with Most Distinguished Graduate Award
John Guzzardo
Class of 1961
Business and civic leader

Send a link to a friend
[April 23, 2012] John Guzzardo is one of six people chosen for the Most Distinguished Graduate Award from Lincoln Elementary School District 27. Before the recognition program on Saturday, Lincoln Daily News received introductory documents prepared for the occasion. Below is a copy of the biographical material on Guzzardo: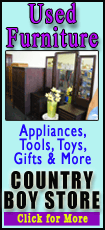 (Copy)
Our next honoree and distinguished graduate to be recognized is John Guzzardo. His name is pretty much a household word in and around this community, but not just because of Guzzardo's Italian Villa, the restaurant he and his family operate. It is also because of his active role in many civic and charitable activities, and his tireless promotion of Lincoln and Logan County thru his leadership and service.
John is a graduate of Lincoln Junior High School class of 1961. He graduated from LCHS in 1965, attended Illinois State University, and served in the United States Army. John served on the Lincoln Elementary District #27 Board of Education from 1978-1989. He was an alderman and Mayor of the City of Lincoln from 1988-1997. He was Vice President of the Illinois Municipal League for five years, and served as President of the local YMCA Board from 2001-2006. John has chaired and remains involved in the local Relay for Life organization. In 2008 he Co-chaired the Preserve the Mission Campaign for the new Abraham Lincoln Memorial Hospital, -- helping raise over 5 million dollars. Presently, he is a member of the Lincoln Planning Commission and serves as an Elder of the Lincoln Christian Church.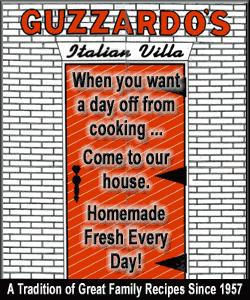 Several of the awards he has received are:
1999 The Illinois Chamber of Commerce's Outstanding Citizen

2006 Lincoln College Honorary Alumnus

2010 Lincoln Christian University Outstanding Leadership Award and

2011 Lincoln Courier April Citizen of the Month
John has truly been and continues to be a respected leader in our community. It is a privilege to honor our distinguished graduate, John Guzzardo, by placing his plaque on the Wall of Distinguished Graduates of Lincoln Junior High School.
[Text copied from file received]