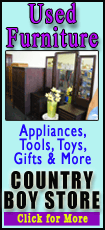 (Copy)
Tonight, we are honoring six of the Lincoln Elementary School District's most significant graduates. We will begin with one of whom you have all heard of, James Mercer Langston Hughes, black American poet, social activist, novelist, and playwright. He was one of the earliest innovators of the literary art form "jazz poetry", and he is best known for his work during the Harlem Renaissance.
Langston Hughes was born February 1, 1902 in Joplin, Missouri, the son of a school teacher Carrie Mercer Langston and James Nathaniel Hughes, a stenographer for a mining company. Several years later his father and mother divorced. For a while he lived with his grandmother, Mary Langston, in Lawrence Kansas while his mother found work.
In 1915 his mother married Homer Clark and moved to Lincoln, Illinois. It is here that Langston started the 8th grade in the then new Central School. While in school in Lincoln he was elected class poet. Hughes stated that in retrospect he thought it was because of the stereotype that African Americans have rhythm. He said, "I was a victim of a stereotype. There were only two of us Negro kids in the whole class and our English teacher was always stressing the importance of rhythm in poetry. Well, everyone knows, except us, that all Negroes have rhythm, so they elected me as class poet."
Langston graduated from 8th grade in Lincoln in 1916 and one of his poems was part of the graduation ceremony. The family moved to Cleveland, Ohio where his step father found work in a steel mill. Langston entered high school at Central High School in Cleveland, and while in high school he began to publish verse and short stories in the "Central High Monthly Magazine." His writing was influenced by Walt Whitman and Carl Sandburg. In 1920, his senior year, he was again elected class poet and editor of the high school annual.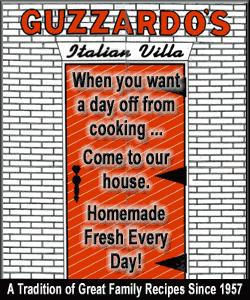 With the financial help of his father he entered Columbia University in 1921 but left in 1922 because of racial prejudice. The next few years found him working odd jobs, and he served as a crewman aboard the SS Malone which provided him an opportunity to travel in Europe. In 1926 he met Vachel Lindsay who was impressed with his writing. By this time, Hughes's earlier work had been published in magazines and was soon collected into his first book of poetry, The Weary Blues.
Langston enrolled in Lincoln University, a historically black university in Chester County, Pennsylvania earning his BA degree in 1929. After graduating he made his home in New York's Harlem district.
Through his writing he stressed the theme of "black is beautiful" as he explored the black human condition. His poetry and fiction portrayed the lives of the working class blacks in America, lives he portrayed as full of struggle, joy, laughter, and music.
Hughes' first novel, Not Without Laughter was published in 1930, and won the Harmon Gold Medal for Literature.
In 1935 he received a Guggenheim Fellowship.
Lincoln University and Howard University each awarded Hughes honorary Doctorates.
In 1947 he taught at Atlanta University.

At age 65, on May 22, 1967, Langston Hughes died from complications after abdominal surgery.
Tonight we honor our distinguished graduate, James Mercer Langston Hughes, by placing his plaque on the Wall of Distinguished Graduates at Lincoln Junior High School.
[Text copied from file received]