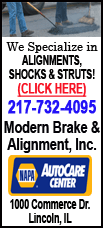 (Copy)
Robert J. Woods was born in Carlinville, Illinois, in 1920. After birth, he immediately returned to Lincoln with his mother where he lived with his father and two older brothers, Dick Woods and Stanley Woods. Bob's father practiced law in Lincoln, Illinois, and the family resided on the Northwest corner of the intersection of College Avenue and Peoria Street in Lincoln. Bob attended the public schools in Lincoln, including Adams School, Central School, and Lincoln High School. Following his graduation from high school, Bob attended Yale University, from which he graduated in 1942. He then served approximately three years in the military towards the end of World War II, serving in the capacity of a map reader. Subsequent to his military service, he attended law school at the University of Illinois, from which he graduated in 1949.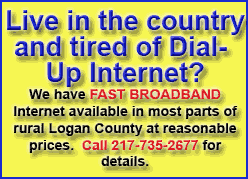 Immediately after his graduation from law school, Bob returned to Lincoln and went into private law practice with his father who, prior to that time, had been stricken by a stroke and was severely limited in his ability to practice. During Bob's early years of practice, he did a considerable amount of trial work, particularly during the time he was providing legal services to the local railroads with respect to real estate tax objections. Bob's area of practice included real estate matters, estate planning, Wills, and Trusts.
Through the course of his legal practice, Mr. Woods trained and worked with many different attorneys. When Roger Thompson moved to Lincoln he formed a partnership with Mr. Woods, which firm was then known as Woods & Thompson. That partnership continued until Roger Thompson was elected State's Attorney, subsequent to which Bob formed a partnership with William C. Bates at the office location of 306 Clinton Street. Other members of the firm in the early 1970s were Dick H. Woods, Bob's nephew, and Gerald Dehner. William B. Bates, son of William C., joined the firm of Woods & Bates in December of 1978 upon his graduation from law school. He became a partner of the firm in 1981.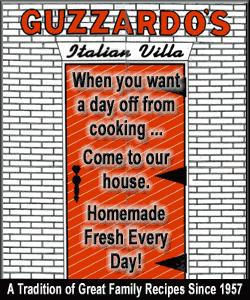 Mr. Woods was married to Joan Jarrett in 1951, to whom he remained married until his death on February 26, 1998. Bob and Jo Woods enjoyed traveling and, in his later years of practice, were able to be away more often for extensive travel. Mr. Woods was particularly close with his older brother, Dick, and his children, most of whom resided in the Kansas City area. Frequent trips were made to visit in Kansas City throughout Bob's life.
During Bob's legal career he exemplified the professionalism of the practice of law. He possessed a very thorough understanding of the law in the areas in which he practiced and was very capable of expressing his thoughts distinctly and forcefully, if necessary. Bob was always kind to other individuals and more than willing to assist other lawyers in the practice when they had questions.
Bob gave freely of his time, assisting many local organizations, particularly his church, Trinity Episcopal Church, the Chamber of Commerce, and Abraham Lincoln Memorial Hospital. Bob was instrumental in many successful fund drives at Abraham Lincoln Memorial Hospital and was involved from the inception with St. Clara's Manor Nursing Home.

Above and beyond all else, Mr. Woods was generous to his community and others, not only with his time, but with his financial resources. Most of what Mr. Woods did philanthropically was done anonymously, which was his nature and desire. He did not seek, nor require, recognition for his generosity, but simply wished to help his fellow man and his community. The generosity of Mr. Robert J. Woods and that of his wife, Joan Woods, continues today well beyond their deaths through the charitable efforts of the foundation they created, The Woods Foundation.
[Text copied from file received]