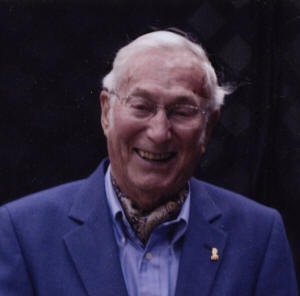 Honored by Lincoln District 27
with Most Distinguished Graduate Award
William E. Gossett
Class of 1937
Business and civic leader

Send a link to a friend
[April 23, 2012] William E. Gossett is one of six people chosen for the Most Distinguished Graduate Award from Lincoln Elementary School District 27. Before the recognition program on Saturday, Lincoln Daily News received introductory documents prepared for the occasion. Below is a copy of the biographical material on Gossett:
(Copy)
Our next distinguished graduate is William E. Gossett, a well known business and civic leader. Bill's voice is known throughout Lincoln and Logan County to those that tune into View Point every Wednesday morning at 8:15. He has been a business owner, is a Veteran having served in the Army Air Corps, has been an active participant in education having served on two school boards, including Lincoln Elementary School District #27 as Board President, and was a member of the LCHS District #404 Steering Committee.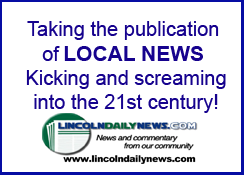 Mr. Gossett is a staunch supporter of children of all ages. He is a trustee for Lincoln College, has been a coach, a mentor for the students at Washington-Monroe School, and the chairman of the Lincoln Elks Crippled Children's Commission. He has shared his love of education at the Logan Correctional Prison by participating in their Story Book Reading Program. He is a positive role model for all and an advocate for all aspects of education.
Our Honoree has been Commander of the Constantine Commandery #51-Knight's Templar and is an active member of the Trinity Episcopal Church serving on committees and as Lay Reader.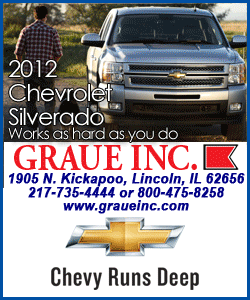 Bill has sat on the Boards of the Salvation Army, The Oasis, and Abraham Lincoln Hospital Association. He has been President of the Lincoln Rotary Club, Lincoln Toastmasters Club, the Lincoln Chamber of Commerce, and the Union Cemetery Association Board.
Among Mr. Gossett's professional organizational ties, he is a member of the Illinois State Fabric Care Association having served on its board of Directors for twelve years, was its secretary/ treasurer for 4 years and President for two years. He has been a district director and has participated on advisory committees and has been a speaker at state and national conventions for the National Institute of Dry cleaning and Fabric care Services.

Bill is a friend to all and never meets a stranger—one of Lincoln's best ambassadors. District# 27 is proud to honor from the class of 1937, Mr. William E. Gossett as a distinguished graduate.
[Text copied from file received]