National Severe Weather Preparedness Week
Know your risk, take action and be an example

Send a link to a friend
[April 23, 2012] CHICAGO -- Sunday was the start of the first National Severe Weather Preparedness Week. The National Oceanic and Atmospheric Administration and the U.S. Department of Homeland Security's Federal Emergency Management Agency are partnering to help save lives from severe weather by delivering an important message to the public: Know your risk, take action and be a "Force of Nature" by taking proactive preparedness measures and inspiring others to do the same.
To "be a Force of Nature," NOAA and FEMA encourage citizens to prepare for extreme weather by following these guidelines: The first step to becoming weather-ready is to understand the type of hazardous weather that can affect where you live and work, and how the weather could affect you and your family. Check the weather forecasts regularly and sign up for alerts from your local emergency management officials. Severe weather comes in many forms, and your shelter plan should include all types of local hazards.

Take action:

Pledge to develop an emergency plan based on your local weather hazards, and practice how and where to take shelter before a severe weather event. Create or refresh an emergency kit for needed food, supplies and medication. Post your plan in your home in a place where family and visitors can see it. Learn community evacuation routes. Obtain a NOAA Weather Radio. Download FEMA's mobile app so you can access important safety tips on what to do before and during severe weather. Understand the weather warning system and become a certified storm spotter through the National Weather Service.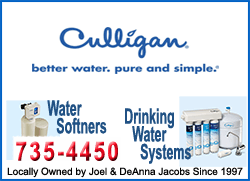 Be a "Force of Nature":

Once you have taken action, tell your family, friends, school staff and co-workers about how they can prepare. Use your social media network to share the resources and alert systems you have discovered. Studies show that individuals need to receive messages a number of ways before acting -- be one of those sources. When you go to shelter after a warning, text, tweet or update your status so your friends and family will know. You might just save their lives, too. For more information on how you can participate, visit www.ready.gov/severe-weather.

Join the conversation:

Using #imaforce and #imprepared, add your story to Twitter, Facebook, the FEMA blog and YouTube. Every photo, video and story helps to inspire those around you to take action and prepare.
@FEMA

@CraigatFEMA

@FEMARegion5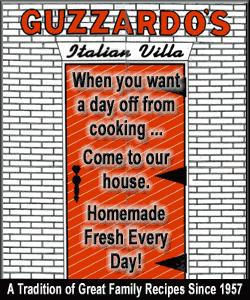 Public service announcements (video):
National Severe Weather Week Video:
http://www.fema.gov/medialibrary/
media_records/8206
FEMA Region V administrator calls upon everyone across the region to be a "Force of Nature" in their communities.
Community Weather Alerts Video:
www.fema.gov/medialibrary/media_records/8246
FEMA Region V administrator calls upon everyone to understand alerts and warnings in their communities.
___
About NOAA:
NOAA's mission is to understand and predict changes in the Earth's environment, from the depths of the ocean to the surface of the sun, and to conserve and manage coastal and marine resources. Join the conversation on Facebook, Twitter and NOAA's other social media channels.
About FEMA:
FEMA's mission is to support citizens and first responders to ensure that as a nation we work together to build, sustain and improve our capability to prepare for, protect against, respond to, recover from and mitigate all hazards. Take the pledge and learn more information at www.ready.gov/severe-weather -- and encourage the rest of your community to join.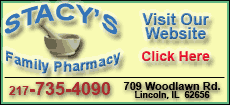 ___
Online:
Weather-Ready Nation:
http://www.nws.noaa.gov/com/weatherreadynation/
Ready.gov -- Severe Weather:
http://www.ready.gov/severe-weather/
[Text from file received from FEMA, Region V, U.S. Department of Homeland Security]