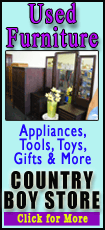 Illinois students entering the sixth and ninth grades next school year (2012-2013) will be required to have a school physical and show proof of receiving the Tdap vaccine. Otherwise, students must have an appointment to get the vaccine or have an approved medical or religious exemption on file. Students who don't will not be allowed to attend school.

Tdap is a vaccine licensed to protect preteens, adolescents and adults against tetanus, diphtheria and pertussis, or whooping cough. The newly required Tdap vaccine is a booster shot for continued protection against these illnesses and is especially important after recent outbreaks of pertussis in Illinois and across the country.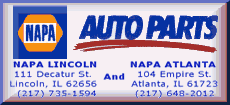 "Although we are approaching the end of the school year for many students, now is the time for parents to start scheduling appointments for next year's school immunization requirements," said Dr. Arthur F. Kohrman, acting director of the Illinois Department of Public Health. "While the department has recommended for several years that children entering the sixth grade receive the Tdap vaccine during their physical exam, it will be required this year for students entering both the sixth and ninth grades. Immunization is one of the best ways parents can protect their children against serious diseases, so start scheduling appointments now."
Every year, thousands of children become ill from diseases that could have been prevented by basic childhood immunizations.
"We hope that families will comply with the new requirement by ensuring that children entering sixth and ninth grades get the Tdap vaccine during spring or summer so they're ready for the 2012-13 school year," said State Superintendent of Education Christopher A. Koch. "We don't want any students to miss precious time in school because they don't meet this requirement, or worse, they fall ill to illness such as whooping cough."
Because of the effectiveness of vaccines, many parents are unaware of the risk of serious childhood diseases. Some diseases that once injured or killed thousands of children have been eliminated completely, and others are close to disappearing in the United States. One example is the elimination of polio in the U.S. Polio once caused death and paralysis across the country, but today, thanks to vaccination, there are no reports of polio in the U.S. Another example is smallpox. Children no longer have to get smallpox shots because the last case of smallpox occurred in the late 1990s.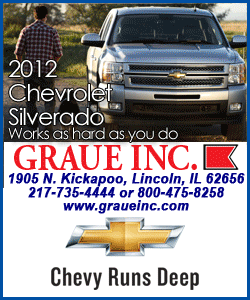 Although some vaccine-preventable diseases, like measles, have all but disappeared in Illinois, they continue to occur in other parts of the U.S. and the world -- only a plane ride away. It is imperative that parents continue to vaccinate their children so these diseases, which occur in other parts of the world, do not re-emerge in the U.S.
Infants are particularly vulnerable to infectious diseases, which is why it is critical to protect them through immunization. Babies need to be immunized against 14 vaccine-preventable diseases before age 2.
Check with your health care provider, local health department or pharmacy about vaccine availability and scheduling an appointment for immunizations.
For parents who may not be able to afford immunizations for their children, the Vaccines for Children program is a federally funded arrangement that provides vaccines at no cost to children from low-income families. For information about this program in Chicago, call 312-746-6050; in all other Illinois areas, call 217-785-1455.
For more information about immunizations, childhood immunization schedules and school immunization requirements, go to www.idph.state.il.us/about/pgci.htm for a "Parents Guide to Childhood Immunizations." For additional immunization information, there is also the Illinois Help Me Grow hotline at 1-800-323-GROW (800-323-4769), accessible by voice and TTY.
[Text from Illinois Department of Public Health file received from the Illinois Office of Communication and Information]