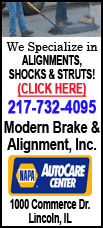 Today's highlight in history:
On April 24, 1962, the Massachusetts Institute of Technology achieved the first satellite relay of a television signal, using NASA's Echo 1 balloon satellite to bounce a video image of the letters "M.I.T." transmitted from Camp Parks, Calif., to Westford, Mass.

On this date:

In 1792, the national anthem of France, "La Marseillaise" (lah mahr-say-YEHZ'), was composed by Captain Claude Joseph Rouget de Lisle.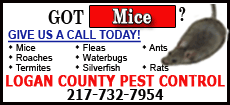 In 1800, Congress approved a bill establishing the Library of Congress.

In 1898, Spain declared war on the United States. (The United States responded in kind the next day.)

In 1915, what's regarded as the start of the Armenian genocide began as the Ottoman Empire rounded up Armenian political and cultural leaders in Constantinople.
In 1916, some 1,600 Irish nationalists launched the Easter Rising by seizing several key sites in Dublin. (The rising was put down by British forces almost a week later.)

In 1932, in the Free State of Prussia, the Nazi Party gained a plurality of seats in parliamentary elections.

In 1953, British statesman Winston Churchill was knighted by Queen Elizabeth II.

In 1960, rioting erupted in Biloxi, Miss., after black protesters staging a "wade-in" at a whites-only beach were attacked by a crowd of hostile whites.

In 1970, the People's Republic of China launched its first satellite, which kept transmitting a song, "The East is Red."

In 1980, the United States launched an unsuccessful attempt to free the American hostages in Iran, a mission that resulted in the deaths of eight U.S. servicemen.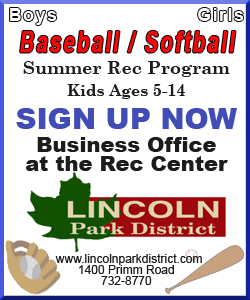 In 1986, Wallis, Duchess of Windsor, for whom King Edward VIII had given up the British throne, died in Paris at age 89.

In 1997, comedian Pat Paulsen died in Tijuana, Mexico, at age 69.

Ten years ago: After an extraordinary meeting at the Vatican sparked by a sex abuse scandal, American Roman Catholic leaders agreed to make it easier to remove priests who were guilty of sexually abusing minors. Michael McDermott, a software engineer who'd claimed he was insane when he shot to death seven co-workers, was convicted of murder in Cambridge, Mass., and automatically sentenced to life in prison without parole.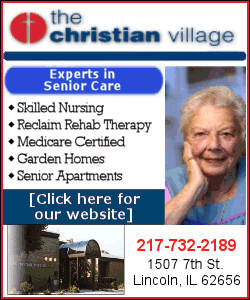 Five years ago: In a harsh exchange, Vice President Dick Cheney accused Democratic leader Harry Reid of personally pursuing a defeatist strategy in Iraq to win votes at home -- a charge dismissed by Reid as President George W. Bush's "attack dog" lashing out. Seven people were killed by a tornado in Maverick County on the Texas-Mexico border. European astronomers announced they had found a potentially habitable planet outside the solar system. Warren Avis, the founder of Avis Rent A Car, died in Ann Arbor, Mich., at age 92.

One year ago: Pope Benedict XVI offered an Easter Sunday prayer for diplomacy to prevail over warfare in Libya and for citizens of the Middle East to build a new society. Taliban militants staged a massive jailbreak in Kandahar, Afghanistan, as some 480 inmates escaped through a tunnel that had been dug over a matter of months. Madame Ngo Dinh Nhu, 86, who'd served as South Vietnam's unofficial first lady early in the Vietnam War, died in Rome.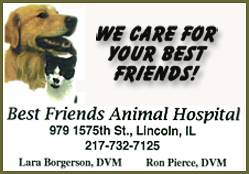 Today's birthdays: Film and drama critic Stanley Kauffmann is 96. Movie director-producer Richard Donner is 82. Actress Shirley MacLaine is 78. Author Sue Grafton is 72. Actor-singer Michael Parks is 72. Actress-singer-director Barbra Streisand is 70. Former Chicago Mayor Richard M. Daley is 70. Country singer Richard Sterban (The Oak Ridge Boys) is 69. Rock musician Doug Clifford (Creedence Clearwater Revival) is 67. Rock singer-musician Rob Hyman is 62. Actor-playwright Eric Bogosian is 59. Rock singer-musician Jack Blades (Night Ranger) is 58. Actor Michael O'Keefe is 57. Rock musician David J (Bauhaus) is 55. Actor Glenn Morshower is 53. Rock musician Billy Gould is 49. Actor-comedian Cedric the Entertainer is 48. Actor Djimon Hounsou (JEYE'-mihn OHN'-soo) is 48. Rock musician Patty Schemel is 45. Rock musician Aaron Comess (Spin Doctors) is 44. Actress Melinda Clarke is 43. Latin pop singer Alejandro Fernandez is 41. Country-rock musician Brad Morgan (Drive-By Truckers) is 41. Rock musician Brian Marshall (Creed; Alter Bridge) is 39. Actor Derek Luke is 38. Actor Eric Balfour is 35. Actress Rebecca Mader is 35. Country singer Rebecca Lynn Howard is 33. Country singer Danny Gokey is 32. Actor Austin Nichols is 32. Actress Sasha Barrese is 31. Contemporary Christian musician Jasen Rauch (Red) is 31. Singer Kelly Clarkson is 30. Rock singer-musician Tyson Ritter (The All-American Rejects) is 28.

Thought for today: "I feel proud to be living in a country where people are not afraid to laugh at themselves and where political satire is tolerated by the government, if not the television network." -- Pat Paulsen (1927-1997)
Copyright 2012 The Associated Press. All rights reserved. This material may not be published, broadcast, rewritten or redistributed.