[April 24, 2012]

Send a link to a friend
With the Silver Award presentations completed, guests were invited to partake in the buffet-style breakfast prepared by Lincoln Land Catering. The meal included biscuits and gravy, fried potatoes, bacon, scrambled egg casserole, monkey bread, fruit, coffee and juice.
After breakfast, Bill Kelly and Heather Wilkins spoke briefly, then showed a video of Ernie Edwards that is now on the Route 66 Byways website.
Pictures by Nila Smith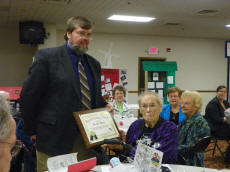 Lucille Pech received the fourth Silver Award from Ladd.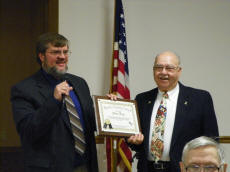 The fifth and final Silver Award was given to Ivan Ray.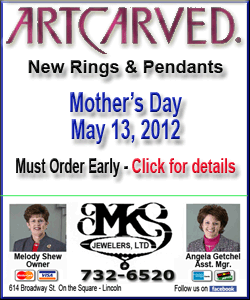 Bill Kelly of the National Scenic Byway talked very briefly about wayside signage and set the stage for Heather Wilkins.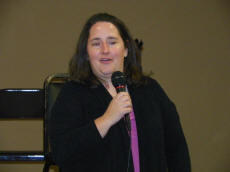 Wilkins is with the Land of Lincoln Tourism Development Office. She talked about Ernie Edwards and a recent video that was made just three weeks before Edwards died.