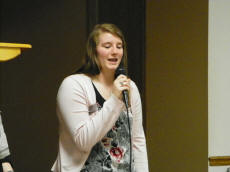 Jennifer Lovett of the Lincoln/Logan Chamber of Commerce accepted the Friends of Tourism Award ...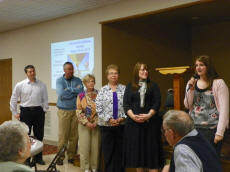 ... on behalf of the committee for the Lincoln Art & Balloon Festival.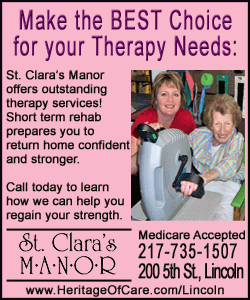 Annette Chapman will be working with the art shows this year.
Pam White (left) and Connie Dehner are returning members of the committee ...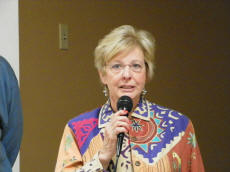 White encouraged everyone to get involved by volunteering or giving the committee new ideas.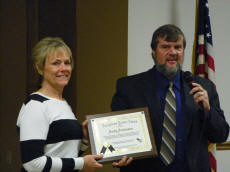 Andy Anderson was selected to receive the Exceptional Service Award. However, he was called out on an emergency with the Lincoln Rural Fire Protection District. His wife, Melody, accepted the award on his behalf.