The school was one of 26 selected by random drawing by the Illinois Department of Natural Resources to participate in the sixth annual "Earth Day in the Parks" event.

Below is the IDNR news release explaining the program.

___

'Earth Day in the Parks' promotes natural resources stewardship for students

6th annual event in parks across the state on several dates in April and May

SPRINGFIELD -- More than 875 students will visit Illinois Department of Natural Resources state parks in April and May for the sixth annual "Earth Day in the Parks" event, an IDNR initiative to introduce students to environmental stewardship.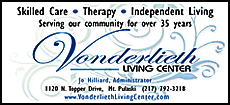 "Students participating in Earth Day in the Parks will have an opportunity to perform meaningful natural resources stewardship activities, including planting trees, planting native wildflowers, developing amphibian breeding pools, building and installing fish attractors, and a number of other activities," said IDNR Director Marc Miller.
Sponsored by the IDNR Office of Strategic Services and Office of Land Management, Earth Day in the Parks offers students the opportunity to get outdoors and work in nature. Their hands-on experiences will lead them to develop a sense of ownership of the natural resources in the state while also increasing available wildlife habitat. Students and teachers are encouraged to return to the park to study the effects of their work.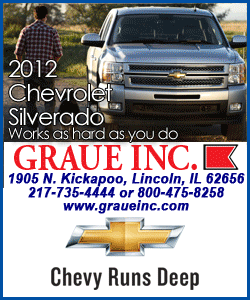 "We believe that participating schools realize that this is more than just a field trip. This is an investment in the future generation of conservationists," Miller said. "We hope that these students will continue to visit the parks, not only to check on the success of their projects, but perhaps to volunteer and develop a personal connection to a natural place."
School groups were selected by random drawings from an application process conducted earlier this year. Grants from the Illinois Conservation Foundation and the Illinois Wildlife Preservation Fund help to support the events.
For the list of Earth Day in the Parks sites, dates and participating schools, click here.
[Text from LDN and Illinois Department of Natural Resources file received from the Illinois Office of Communication and Information]