This event was not a job fair. The chamber hopes to accomplish two things with the annual Workforce Readiness Expo:

1. Prepare local high school students in Logan County for the next step, whatever that next step would be for them. Workshops were offered on career planning, goal-setting, resume writing (interviewing), workplace education and how to maximize students' remaining years in school.

2. With the business expo portion of this event, the chamber hoped to show Logan County youth that there are viable careers in Logan County, so they don't have to leave to make a good living.

"Instead of job-shadowing just one career, this event equips students with needed skills while exposing them to numerous local occupations," said Kristi Powell, a member of the Heartland Community College staff and the expo committee.
"Our objective with the WRE is to help create a better workforce pool for our local businesses, and at the same time engage students early with our business community to show them there are viable career choices in Logan County," said Andi Hake, executive director of the chamber of commerce.
Volunteers came in to participate in a one-hour educational discussion panel in the areas of agriculture, health care, civic and nonprofit leadership, and entrepreneurship and manufacturing.
About 30 businesses around Logan County supported this event by sponsoring and setting up booths to engage with students on career options in Logan County.
"The expo concept is the hardest for our local businesses to grasp. It is not necessarily a job fair, nor are they selling a product. It is much more a philanthropic act than a sales expo. If the WRE continues to succeed, then our local businesses will see the benefits back tenfold in a higher quality applicant and employee," Hake added.
On the committee for the Workforce Readiness Expo are Cody Atkins from Wal-Mart, Amy Cribb from Eaton, Michelle Bauer from Lincoln College, Kristi Powell from Heartland Community College, Bret Hitchings and Tricia Campbell from Lincoln Community High School, Vic Martinek from Inland Tool, Mike Maniscalco from the economic development partnership, Kaylee Tanner from Abraham Lincoln Memorial Hospital, and Andi Hake from the chamber of commerce.
The Workforce Readiness Expo directly reflects the mission of the chamber to be the advocate for business by providing leadership, programs and services that create, protect and enhance the business environment for the benefit of chamber members, Lincoln and Logan County.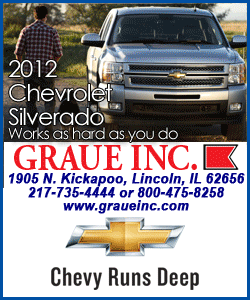 The panelists who gave their time and expertise to the event are as follows:
Agricultural
Dave Irwin, State Bank of Lincoln

Jim Drew, Farm Bureau

Michael Schmidt, Central Illinois Ag

Dr. Jay Miller, Railsplitter Veterinary Wellness Center

Nicole Forsberg, Golden Harvest Seeds
Health care
Dr. James Wilmert, orthodontist

Michael Rohrer, R.Ph., pharmacist,

Todd Mourning, DPT, physical therapist

Gene Frioli, administrator, Developmental Disability Services and Lincoln Mental Health

Kelly Bailey, RT, radiologic technologist

Micah Tanner, MBA, talent planning specialist

Elizabeth Twyman, R.N., charge nurse, emergency department

Crystal Flatley, CCS, medical coder

Amanda Hutchison, medical records associate
Entrepreneurship and manufacturing
Greg Basford, owner, Heritage Packaging

Patrick Doolin, owner, Integrity Data

Sarah Faith, owner, Stuart Solutions

Dallas Jones, toolmaker

Eric Samuelson, design engineering manager

David Lanterman

Vanessa Komnick, owner-stylist, Blades
Civic and nonprofit leadership
Angela Stoltzenburg, Community Action

Keith Snyder, Lincoln mayor

Shannon Kelly, Logan Correctional Center

Richard Sumrall, Lincoln Public Library

Marty Ahrends, Abraham Lincoln Healthcare Foundation

Marcia Greenslate, Lincoln Park District
[Text from files received from the Lincoln/Logan County Chamber of Commerce]