President Abraham Lincoln signed the Pacific Railway Act of July 1, 1862, establishing the original Union Pacific. Lincoln had the vision of a transcontinental railroad, and 150 years later Union Pacific provides the nation with environmentally responsible, safe and efficient freight transportation.

"It is an honor to be recognized by the state of Illinois as we commemorate our railroad's sesquicentennial celebration and growing up together," said Bob Turner, senior vice president for corporate relations for Union Pacific Corp. "We are committed to meeting the challenge given to Union Pacific 150 years ago by Abraham Lincoln himself, to connect and support the United States' transportation needs."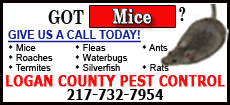 Union Pacific's Illinois heritage
Union Pacific's history in Illinois traces back to the Galena & Chicago Union Railroad, chartered in 1836, and Chicago & North Western, which began in 1848. The two merged in 1864 and covered much of the state. Union Pacific acquired C&NW in 1995.
Chicago & Eastern Illinois, founded in 1877, operated another Chicago-St. Louis link via Villa Grove. C&EI was acquired by Missouri Pacific in 1967, and Union Pacific merged with MP in 1982.
The final leg of UP's Illinois network started as Alton and Sangamon Railroad in 1847. Through a series of acquisitions and reorganizations, it became a part of Southern Pacific, which Union Pacific acquired in 1996.
Union Pacific today in Illinois
The world's largest rail center calls Chicago home, making Illinois a key state for Union Pacific. Mainline tracks from St. Louis cross the southern portion of the state to reach Chicago, and the east-west transcontinental mainline across Illinois terminates at Proviso Yard in the Chicago suburb of Northlake. Proviso is also home to Global II, the largest of UP's four major intermodal terminals in the state, handling nearly 300,000 container lifts annually. Global I is in downtown Chicago. Global III is in Rochelle. In 2010, UP completed the $370 million state-of-the-art Joliet Intermodal Terminal. The facility increased the railroad's international and domestic container capacity, while improving rail efficiencies throughout the Chicago region.
Major commodities transported by the rail in Illinois include corn, soybeans, automobile parts, finished automobiles and general merchandise. Particularly important to the railroad is the coal mining industry in southern Illinois.
Union Pacific serves more commuters and operates more trains on its three major routes for Metra than any other carrier. Every day, 200 trains carry 120,000 riders. Recently, UP invested nearly $132 million in the West Line Improvement Project, a program aimed at improving fuel efficiency, reducing passenger and train delays, and adding enhanced train warning systems. Union Pacific also partners with CREATE, a program focusing on increasing velocity and reliability for customers, while reducing congestion and enhancing safety.
Union Pacific operates over 2,200 miles of track in Illinois. In 2011, the railroad employed 4,035 people in Illinois with an annual payroll of $327.3 million and also purchased $1.8 billion in goods and services. In the last two years, the railroad's capital investment in Illinois exceeded $350 million.
[Text from news release received from Union Pacific]