Elkhart NAG plant sale, townwide garage sales and sidewalk sales Friday and Saturday

Send a link to a friend
[April 30, 2012] ELKHART -- The village of Elkhart's Needs and Goals organization will host its annual flower and plant sale on Friday from 10 a.m. to 6 p.m. and Saturday from 8 to 11 a.m. in the Elkhart Village Hall on Gov. Oglesby Street downtown. Flowers of all kinds will be available for purchase.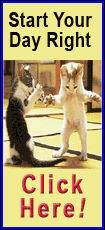 NAG is a not-for-profit organization that supports the needs of Elkhart residents and special projects, such as Elkhart Library's recent landscaping project.

In addition to the flower sale, Elkhart will host garage and group sales throughout the weekend. The Methodist Church on Gillett Street is sponsoring a large "basement sale." Birdsong Books and Vintage Shop, downtown at 111 Gov. Oglesby St., is planning a sidewalk sale. Multiple homes will host garage and group sales. Sale times are Friday from 4 to 8 p.m. and Saturday from 8 a.m. to 1 p.m.

Maps for the garage and group sales will be available at Hudson's Talk of the Town, 115 Gov. Oglesby St.; at the first sale home, 330 Kennedy Road; and at the NAG plant sale in the Village Hall.
Hudson's Talk of the Town will have a fish fry dinner (dine in or carry out) available on Friday from 5 to 8 p.m. for bargain hunters who are hungry following a day of shopping in the village.
Additional parking for the events is across from the Village Hall on Gov. Oglesby Street. More information can be found on Facebook at "The Village of Elkhart, IL – Your Special Event Destination."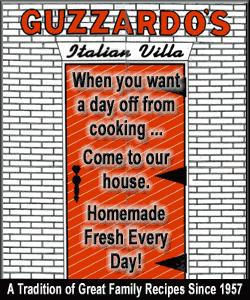 Birdsong Books and Vintage in the historic downtown offers an eclectic mix of books, linens, vintage clothes, purses, jewelry, paper ephemera, kitchenware and art. Birdsong is a rebirth of Nellie's Café, for years an Elkhart institution, built in 1914. The shop has retained the marble soda fountain counter from Nellie's and the mirrored wall piece behind it that features lighted stained-glass windows, as well as two café booths.
The quaint village of Elkhart offers unique businesses and quality services in restored structures. Elkhart is located less than a mile from Interstate 55 at Exit 115 and right off old Route 66. Settled in 1855, the picturesque early 1900s-style downtown makes Elkhart one of a kind. Rich in history and natural beauty, Elkhart is famous for its unusual landscape -- a tree-covered hill that rises 777 feet above sea level, surrounded by a horizon of flat Illinois prairie land.
[Text from file received from Abraham Lincoln Tourism Bureau of Logan County]